Sorry, this event's been and gone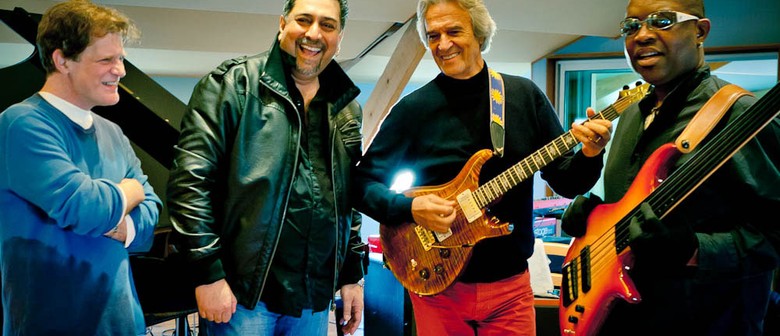 World-renowned guitar legend John McLaughlin is a virtuosic master of fusion who is an unavoidable influence on many of the top jazz and fusion guitarists of the past 30 years.
Learning to play the guitar at age 11 in England, McLaughlin started off as a blues and swing guitarist working with musicians such as Ginger Baker and Georgie Fame. After releasing his debut solo album Extrapolation in 1969, McLaughlin travelled to New York, beginning his journey into the hallowed ranks of guitar masters and legends.
He joined the pioneering fusion band The Tony Williams Lifetime and played on Emergency! and Turn It Over. He was then invited to join Miles Davis' band, and with them he played on many recordings, including the acclaimed trio of albums In a Silent Way, Bitches Brew (in which he had a song named after him) and A Tribute to Jack Johnson. With his involvement in these two groups, McLaughlin grew his reputation as one of the foremost fusion music pioneers.
Next, McLaughlin delved into acoustic and Indian music, forming the seminal jazz-rock fusion band Mahavishnu Orchestra. If there were any lingering doubts regarding McLaughlin's talent, they were all sweep-picked away by his technical prowess and sophisticated compositional skills. He fused acoustic jazz and traditional Indian music further with his next band Shakti, which he formed with four acclaimed Indian classical musicians, including violinist L. Shankar and tabla player Zakir Hussain.
Always evolving, always exciting, John McLaughlin never rests. He makes his much-anticipated visit to Singapore with his current band The 4th Dimension, consisting of musicians Gary Husband (keyboards and drums), Etienne M'Bappe (bass) and Ranjit Barot(drums).