Sorry, this event's been and gone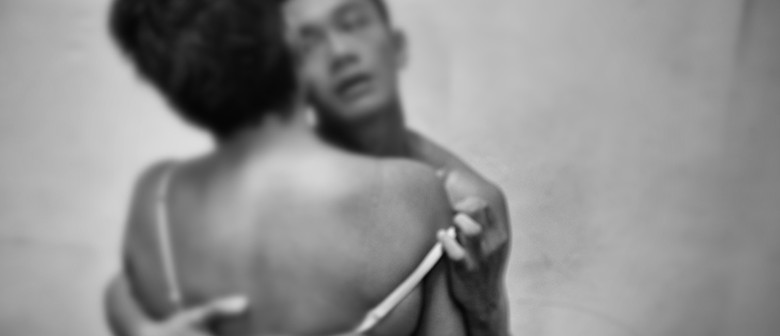 When:
Thu Jan 9 2014, 8:00pm
Fri Jan 10 2014, 8:00pm
Sat Jan 11 2014, 8:00pm
It begins with a simple movement. A gesture. A flow. A word. A plea. A call. A dance. It ends in a dance. A desire. A lust. A dream. Within where it begins and where it ends lies a man, not broken, not even complete. And where this man lay, his child, a child, it, it whispers to return to where it never began from, away from where it never left. And where this man lay, he begins the dance with the end of a simple movement. He calls this Child.
Joget, Abang, Joget (Dance, Darling, Dance) is the opening up of the realm that was created by Noor Effendy Ibrahim in his solo performance series Dancing with the Ghost of My Child, first performed in 2in Singapore for the R.I.T.E.S #5-2011 (Rooted in the Ephemeral Speak) performance art series. In this work, Effendy continues his on-going performance research to excavate inherent and latent memories within his own body through self-inflicted physical abuse, and to understand concepts of guilt and desire as he negotiates his faith and his constantly shifting identities in a society that he sees as seeking to neuter otherness. In Joget, Abang, Joget, Effendy seeks to reconcile ideas of tenderness in violence.