Sorry, this event's been and gone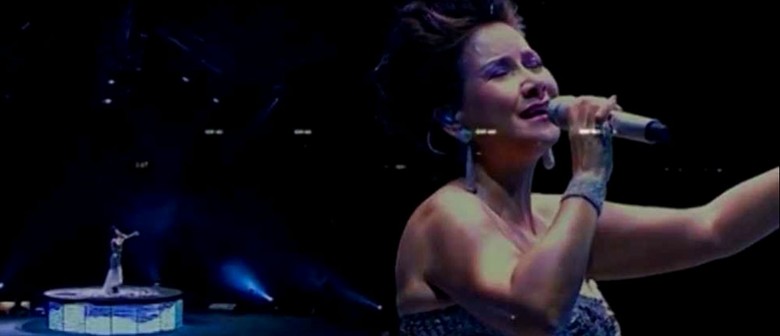 When:
Sat Aug 23 2014, 8:00pm
Sun Aug 24 2014, 8:00pm
Related Artists:
甄妮(Jenny Tseng)華語及粵語殿堂級歌手。1971年出道,先後以國語流行曲及粵語流行曲走紅台灣及香港樂壇,屬第一代紅遍兩岸三地的大中華歌手。台湾时期与邓丽君、凤飞飞并列华语三大歌后。 甄妮嗓音渾厚,音域廣闊,屢獲「金嗓」美譽,亦曾獲香港詞人黃霑冠以[樂壇巨肺]之名。甄妮 同時以美聲唱腔及現場演唱功力馳名, 被譽為一代實力唱將,亦為樂壇後輩的楷模。於九十年代初退隱美國,近十年來再度活躍於世界巡廻演唱及農莊發展。甄妮共出版超过130张专辑唱片及精选辑,销售量过千万。
國語代表作有:《雲河》《海鷗》《海誓山盟》《晴時多雲偶陣雨》《誓言》《魯冰花》《五月的花》《海上花》《可愛的玫瑰花》《愛情長跑》《愛的路上千萬里》《明天會更好》《酒干倘賣無》《期待你的愛》《追憶》《三年》《夜來香》《今宵多珍重》《玫瑰玫瑰我愛你》等。
粵語代表作有:《明日話今天》《東方之珠》《春雨弯刀》《奮鬥》《命運》《衝擊》《再度孤獨 Love is over》《心聲》《迷人的五月》《鐵血丹心》等等。
Jenny Tseng mostly known in Cantonese speaking regions as Yan Nei, is a Macau-born singer, based in Hong Kong for much of her career. Her father is Austrian while her mother is Chinese. Her powerful voice and straightforward personality have made her a memorable diva with a career that spans over 4 decades. Her repertoire includes both Cantonese and Mandarin songs. Among her most popular recordings were several duets with Roman Tam, such as the music from the 1982 TVB TV series The Legend of the Condor Heroes.