Sorry, this event's been and gone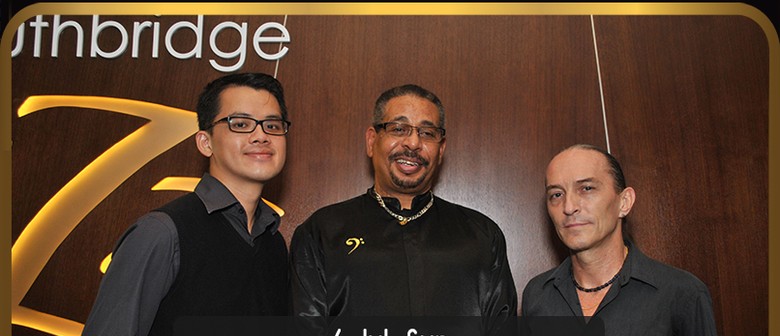 When:
Sun Jul 6 2014, 4:15pm–4:45pm
Mon Jul 7 2014, 5:15pm–5:45pm
Tue Jul 8 2014, 6:15pm–6:45pm
Website:
Jazz in July takes you on an exploration of jazz that reaches deep into its roots to discover new horizons. Throughout the month of July, enjoy intimate jazz music at the Café 21 Living Room (Concourse) and lively, upbeat jazz tunes at the Music Station (Outdoor Theatre). Be dazzled by the soulful improvisations, swinging rhythms and the infectious grooves of Singapore jazz artists.
The trio, consisting of pianist Wei, bassist Christy Smith and drummer Eddie Layman, is a unit of prominence in the Asian jazz scene. With 80 years of collective playing experience, the trio has performed with many jazz masters including Grammy Award winners Dave Samuels, Stanley Jordan, Brian Lynch and James Morrison. The Southbridge Trio strives to play music at the highest artistic level possible, and to share the ecstatic experience with audiences around the world.