Sorry, this event's been and gone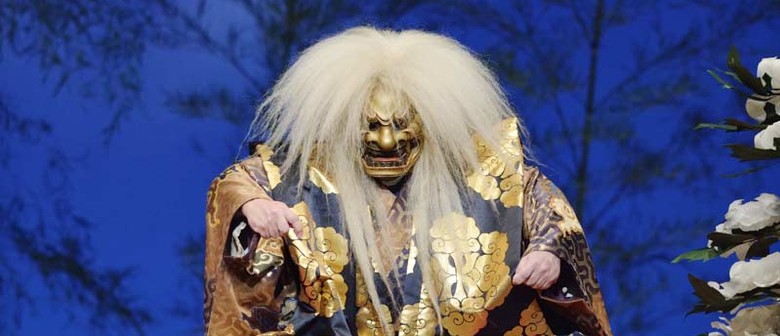 When:
Fri Nov 14 2014, 7:30pm
Sat Nov 15 2014, 3:00pm
Sat Nov 15 2014, 7:30pm
Sun Nov 16 2014, 3:00pm
Experience the stylized movements and showmanship of Kabuki and the refined drama of Noh on stage together for the first time! Headlined and produced by Ebizo Ichikawa Xl, the current holder of the most famous and prestigious hereditary name in the Kabuki world, Japan Theater brings together two world-renowned theatrical art forms and both individually recognized as UNESCO Intangible Cultural Heritage - Kabuki and Noh. This will be first time that both of these art forms will be presented on the same stage internationally.
Together with a troupe of 50 members consisting of world class Kabuki and Noh artists and musicians who are recognized as "living treasures of Japan", Japan Theater will be presenting the performance of Noh Shakkyo (Stone Bridge) and Kabuki Dance Renjishi (Lion Dance). Renjishi is one of the most recognized acts in Kabuki and its story is also based on Shakkyo (Stone Bridge), which is also a recognized act in Noh. Through this performance, Ebizo Ichikawa's aim is to revive the interest in the traditional art by making it easier for the audience to appreciate and understand both art forms through non-verbal, dance only performances.
Shakkyo and Renjishi
Legend has it that during the Tang Dynasty in China, there is a spiritual place at the bottom of Mount Seiryouzan and in this place there is a stone bridge(Shakkyo). On the other side of the show there is a santuary where the Buddist saint Monju lived and he created a Holy Lion that is often see dancing among the blossoming Botan(peony) flowers.
In Noh, there is an act based on this legend called "Stone Bridge". In Kabuki, numerous acts called the "shakkyo" genre have also been produced based on this legend.
Kabukibuyo (Renjishi) is based on Noh(Shokkyo). The theme that runs through these two pieces is that of a mother shishi (a mythological lion like animal) using hardship to test her child and allowing her child to learn to overcome the challenges by himself. The flowing action of shishi's hair, as well as the dance is the magnificent highlight of this performance.
Both of these acts are grand and beautiful, demanding a high level of technique from the actors. Audiences will find this collaboration between the Lion dance of Kabuki and the brave and glamorous Noh as enjoyable as it is enchanting.