Sorry, this event's been and gone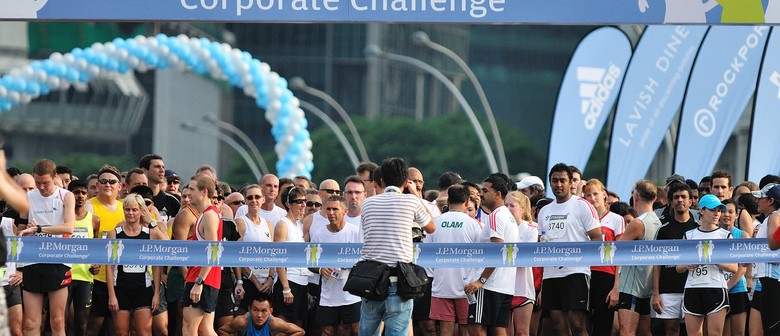 The 5.6 km corporate team run/walk is scheduled Thursday, 24 April with a 5.30 p.m. race start on the Esplanade Bridge, and a unique finish in the F1 Pit Building area. Last year's event attracted a record crowd of 16,719 participants from 404 companies. It is anticipated that full capacity will be reached again this year, so please inform your colleagues and begin assembling your team.
Registration will close on Friday, 28 March or whenever the race's limit is reached.
The entry fee for the 2014 Corporate Challenge is SGD60 per entrant and J.P. Morgan will make a donation on behalf of the race to a worthy not-for-profit organisation that will be announced prior to event night.
The largest companies, in terms of entrants, in 2013 were: PricewaterhouseCoopers (665 entrants); Starhub (649); Deloitte (614); BNP Paribas (333); Cisco Systems (284); SAP Asia (275); HSBC (250); Barclays (242); and ANZ (239). But this event is all inclusive, and companies of any size may enter with a minimum of four participants.