Sorry, this event's been and gone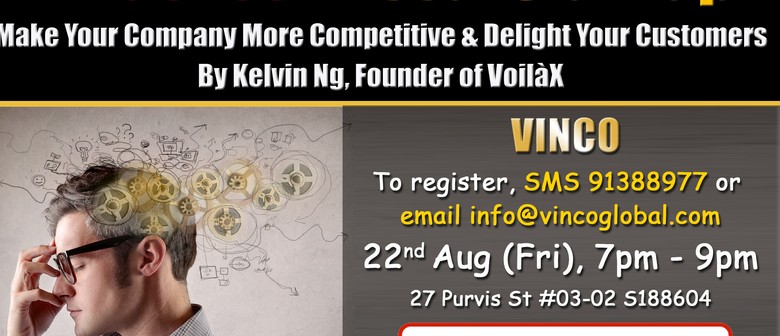 When:
Fri Aug 22 2014, 7:00pm–9:30pm
Website:
The Topic:
The speaker, Mr Kelvin Ng is a User Experience expert, and also the Founder of Voilex.
Basically, making a brand new product or service of a start-up a delight to use right from day 1 is a magical thing to many users. It is possible across multiple touch-points from websites, to mobile apps, to showrooms. Also, this will lead to improved customer satisfaction, retention and loyalty together with an overall "brand halo" which will ultimately lead to increased sales, market share, and reduced costs.
The Company:
VoilàX is a universal experience design and research firm and love helping clients delight their customers! By doing things the VoilàX way, the company aim to work closely and grow with clients to develop a new product or service, or to boost existing offerings. And they do this for companies of all sizes. From small start-ups to enterprise corporations, the focus is for clients to grow and succeed.
About the talk:
• An initial understanding of UX (User Experience)
• VoilàX's Philosophy
• Some UX approaches
• The roles of a UX practitioner
• An example of a complete customer journey
• How UX can potentially impact a start-up
• A UX Case study
We wish for all participants to gain the maximum benefit from this session with Mr Kelvin Ng.
Once registered, we ask that all sign-ups will hold true to their word and turn up for the event. Attendance will be taken during the event and no-shows will be taken seriously.
Event will continue unless otherwise mentioned.
Please bring along your namecards, writing material, a great learning attitude and a big smile!
Dress code: Smart Casual.
Registration is on a first come first first basis. You will be placed on the waitlist if quota is reached. See you there!