Sorry, this event's been and gone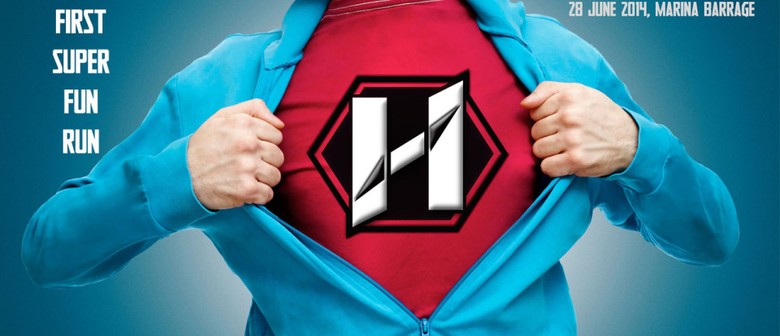 When:
Sat Jun 28 2014, 8:30am–12:30pm
Singapore is under siege and is in need of heroes to step up to the plate, in a 5K "Super Fun Run" where you will go through a race which allows you to pick your own route and journey as a Super Hero!
A 5K race designed for both young and old, the inaugural Heroes Run hopes to encourage family bonding, role/cos-playing and a social awakening to the needs of others in our daily lives.
Join the Heroes Run today and be part of a movement that promotes compassion, creativity and selflessness in our nation.
How does the race work?
Are you a superhero with speed, wit or perhaps, gifted with the ability of flight? Find out what kind of superhero you are as you navigate your way through this race, where every decision you make will affect the way you complete this run, while saving the day!
Suit Up
Suit up as your favorite Super Hero or maybe even your favorite Super Villain!
Choose your own path
Pick your own path in this 5K race and take the road less traveled by.
Accumulate Super Powers
Accumulate Super Powers along the way with every choice you make.
Find out what kind of Hero you are
Upon completion of the 5k run, all participants will be awarded a Heroes Pin. Based on the Super Powers accumulated along the race route, you will also receive a character card which reveals what kind of Super Hero you are.