Sorry, this event's been and gone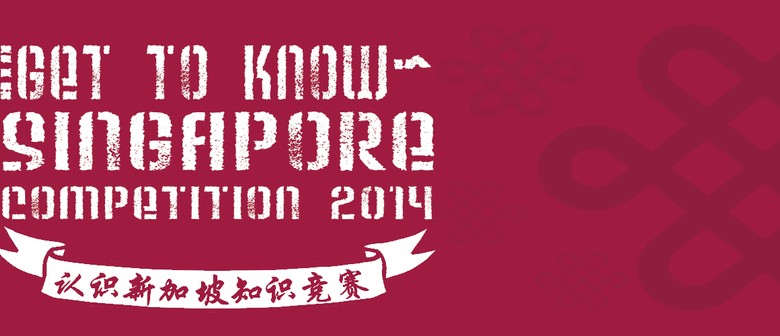 When:
Sun May 25 2014, 4:00pm–9:00pm
Website:
The Singapore Federation of Chinese Clan Associations (SFCCA) will once again be organising the Get to Know Singapore Competition after its success last year. The Federation aims to provide a platform for new immigrants to learn more about Singapore and its unique culture as well as to foster good relations between the different races in our country. This year's competition focuses on Singapore's rich history, public campaigns and the importance of strong social bonds not only amongst the races but also the local and new immigrant community in order to maintain a harmonious and cohesive country.
SFCCA understands the difficulties new immigrants may face in their initial stages of assimilating into Singapore's society and as such decided to hold this competition again for the second time to create a platform for the local and migrant community to integrate and develop meaningful ties with one another.
The theme for this year's competition is the Lucky Knot that is found across many cultural groups. The Lucky Knot symbolises an unbroken loyalty, harmony, togetherness, prosperity, and fortune, and also serves as a common ground for the different cultures in our nation. The competition is divided into three segments with strong historical and cultural themes that remind and educate participants on the importance of amicable relationships with one another in order to maintain an unbreakable social fabric. In each segment, participants will learn more about our country's journey through the times, and the uniqueness and contributions of each race that establishes the foundation of our society.
This competition will culminate to a Finale in SFCCA's Auditorium on 17th January 2015, with attractive prizes alongside dazzling cultural performances for both the participants and audience.