Sorry, this event's been and gone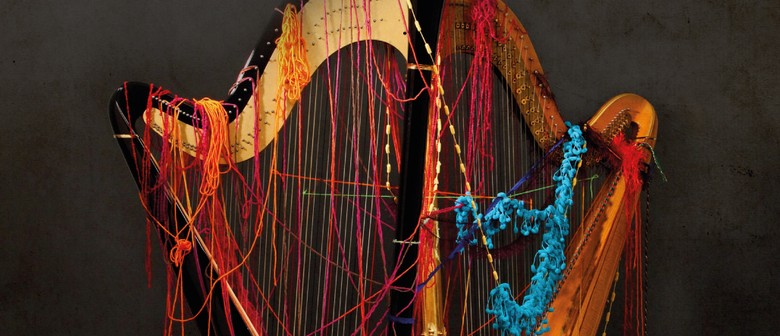 Elişi (Handcraft in Turkish) was born out of two harpists' decision to play Turkish music on the harp. Trained in Europe and the USA, Şirin Pancaroğlu is Turkey's leading harpist. She is equally at home with the music of her country as she is with mainstream harp repertoire., improvisation, avant garde, tango and semi-staged performances. Her various collaborative projects have been perceived as striking examples bridging the long-existing gaps between different styles of music in Turkey.
Meriç Dönük was once Şirin's student. A curious musical mind from southern Turkey, she is now settled into the Istanbul music scene where she plays with her jazz quartet and works with a variety of musicians the city proposes to her. Meriç has, to her credit, two international performance prizes.
Over the years Şirin and Meriç accumulated a lot of ideas about how Turkish music could find a new life on their instrument. Motivated to get their ideas out and joined by the internationally renowned percussionist Jarrod Cagwin, Pancaroğlu and Dönük released a CD titled Elişi on the Kalan label in 2011. Singer, composer and multi-instrumentalist Bora Uymaz has joined the Elişi team recently. Considered by many as the greatest singer of traditional Turkish music, Bora brings not only his powerful yet velvety voice to the project, but also his wide multifaceted music knowledge.
Back home and beyond Elişi was perceived by some as a "milestone" in Turkish music. To others it was pleasantly "music for everybody" or yet an attempt "to create a new music starting from an existing one". Others said "the türküs were reborn on the strings of the harps".
Joining the night's performance as a special guest will be The "Rave Harpers", Singapore's leading Harp ensemble directed by award-winning local harpist Katryna Tan. The Rave Harpers, known for their unique repertoire, will feature a Turkish-inspired piece with Şirin and her team.