Sorry, this event's been and gone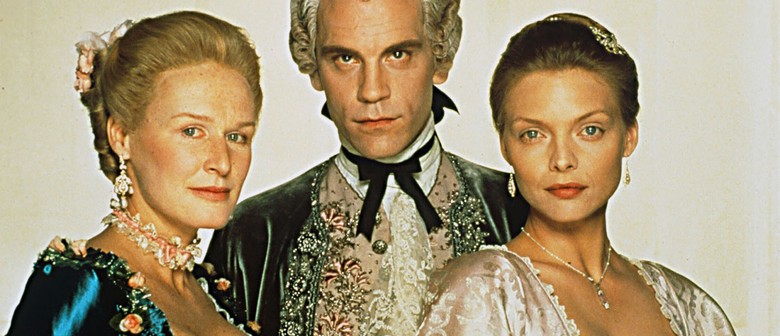 When:
Tue Mar 4 2014, 3:00pm
Tue Mar 4 2014, 7:30pm
Director: Stephen Frears
Writer: Christopher Hampton
Cast: Glenn Close, John Malkovich, Michelle Pfeiffer
1988 \ US \ 119 min \ M18 (Sexual references)
Dangerous Liaisons is based on Christopher Hampton's award-winning theatrical adaptation of the 18th-century French novel Les Liaisons dangereuses. Set in the 1700s, the film revolves around the Marquise de Merteuil, who is outwardly virtuous but secretly immoral and bitter at the limitations faced by women in her society. She uses sex as a tool to exact revenge on ex-lovers and enemies, and manipulates the desires and fears of those around her to get her way.
The film won three of the seven Academy Awards it was nominated for, in addition to more accolades for Best Adapted Screenplay from the British Academy of Film and Television Arts as well as the Writers Guild of America. Of the various film adaptations based on Les Liaisons dangereuses, from the Colin Firth-starring Valmont (1989) to modern teen adaptation Cruel Intentions (1999), Dangerous Liaisons is arguably the best adaptation, with a talented ensemble cast and seminal performances by Glenn Close and Michelle Pfeiffer.
Free admission by registration at www.ticketmash.sg/bitbb-oscars