Sorry, this event's been and gone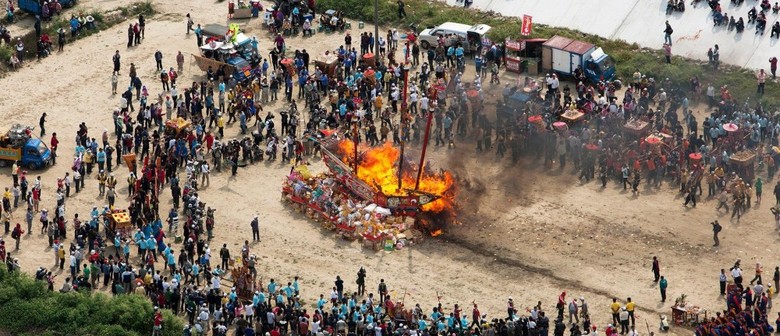 When:
Fri Apr 25 2014, 7:00pm
Sat Apr 26 2014, 11:00am
Sun Apr 27 2014, 10:45am
Beyond Beauty, Taiwan from Above is the first film which documents Taiwan in aerial photography. We see Taiwan from such height and angle that has never been seen before. It is produced by Hou HsiaoHsien, photographed and directed by Taiwan's aerial photographer Chi Po Lin and narrated by Wu Nienjen. The music is composed by acclaimed Singaporean composer and Golden Horse winner Ricky Ho. With a production budget of NT90million, the film has grossed about NT200 million at the Taiwan box office, making it the most commercially successful documentary film ever to be released in theatres.
《看见台湾》耗资总计9000万新台币的金额完成,可说是台湾纪录片影史以来,拍摄成本最高的电影。导演齐柏林花了将近3年的时间拍摄,在全台湾的上空飞行,总计累积了400小时的直升机飞行时数。全片皆以空拍壮阔鸟瞰的视角,将台湾以一种你从未见过的角度与姿态,呈现在大银幕上。《看见台湾》由吴念真担任旁白,《赛德克‧巴莱》金马奖最佳原创音乐得主何国杰Ricky Ho配乐,其中音乐更是前往布拉格和布拉格交响乐团合作完成。