Sorry, this event's been and gone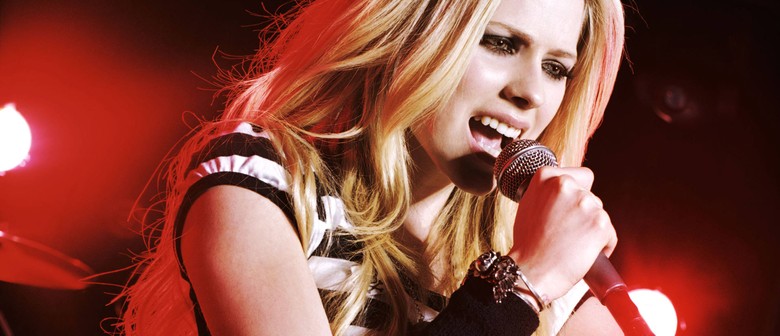 Avril Lavigne has made an indelible mark on the music community, selling more than 35 million albums worldwide, 8 Grammy nominations and the winner of 7 Canadian Juno Awards.
She burst onto the music scene in 2002 with the critically acclaimed Let Go featuring the smash singles "Sk8r Boi" and "Complicated." Her 2004 release, Under My Skin, debuted at #1 on the Billboard charts, as did her third album, The Best Damn Thing, which produced the irrepressible #1 single "Girlfriend" logging more than 202 million views on YouTube! Lavigne also wrote the song "Alice" for Tim Burton's critically acclaimed Disney Film "Alice in Wonderland." Lavigne's fourth studio album, Goodbye Lullaby, featured the smash-hit singles "What The Hell," and "Smile," released in 2011 to critical acclaim.
Outside the recording studio, Lavigne is continuously adding pieces to her lifestyle apparel brand, Abbey Dawn; has released three fragrances, Forbidden Rose, Black Star, and Wild Rose; and, in early 2010, Lavigne created The Avril Lavigne Foundation. The Avril Lavigne Foundation R.O.C.K.S.: Respect, Opportunity, Choices, Knowledge, and Strength in support of children and youth living with serious illnesses or disabilities by partnering with leading charitable organizations to design and deliver programs, raise awareness and mobilize support. Avril Lavigne's fifth studio album, Avril Lavigne, is out now and features the top 20 hit single "Here's To Never Growing Up," which debuted at #1 in 22 countries and a top 10 single in 44 countries.