Sorry, this event's been and gone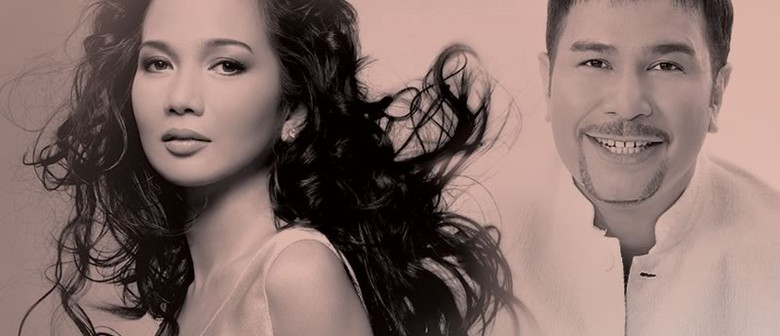 A special long-awaited performance featuring a Malaysian music legend and a popular Indonesian balladeer!
Making a splash in the Malaysian music scene with her debut album Dimensi Baru in 1985, Sheila Majid's signature blend of jazz and R&B propelled her rise into an international music star. Breaking into the fiercely competitive Indonesian and Japanese music markets, she was the first non-Indonesian to receive the Best R&B Female Artiste award in the 1987 BASF Awards. Sheila's status as a music legend was cemented with her daring interpretations of P. Ramlee classics in her album Legenda in 1990, and she recently received the Planet Music Special Award at the Anugerah Planet Musik 2012 in recognition of her illustrious music career.
Harvey Malaihollo shot to fame as the winner of the Indonesian Youth Radio & Television Singer Festival in 1975, and he went on to represent Indonesia at several international music festivals in Japan, USA, Chile, Romania and the Netherlands, and performed at the 17th SEA games in Singapore. Receiving the prestigious Seniman Indonesia Berprestasi award from the Indonesian government in 1998 in recognition of his musical achievements, Harvey was also named as one of the 50 greatest Indonesian singers by Rolling Stones Indonesia in 2011. He recently presented a solo concert at the Jakarta Convention Centre, and is best known for love songs such as Jerat, Tetaplah Bersamaku and Seandainya Selalu Satu.
Join Sheila Majid and Harvey Malaihollo for an unforgettable evening of their greatest hits and most-loved duets.