Sorry, this event's been and gone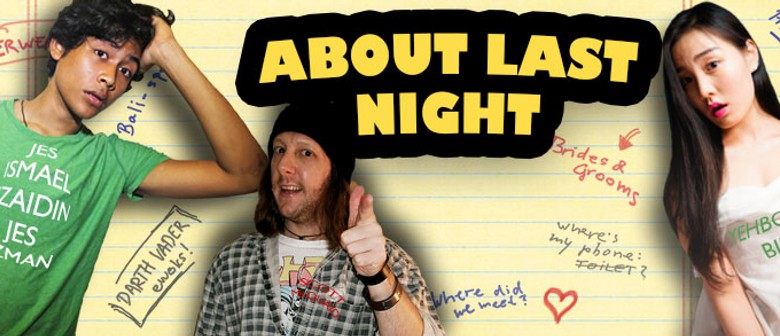 When:
Fri Jun 20 2014, 8:00pm–9:40pm
Sat Jun 21 2014, 3:00pm–4:40pm
Sat Jun 21 2014, 8:00pm–9:40pm
Sat Jun 21 2014, 8:00pm–9:40pm
Sun Jun 22 2014, 3:00pm–4:40pm
Website:
About Last Night
By Blubricks
About Last Night is an original one-act comedy play written and directed by British actor Scott McQuaid that debuted at the DPAC theater in Kuala Lumpur Malaysia on January 18th 2014. It attracted much attention from the press and opened to rave reviews. The story opens with two strangers waking up next to each other with no recollection of the previous night. The two characters then trace back the events of last night through a series of clues left behind with added information coming by way of characters that come in and out of the scene.
The show is playful with quick wit and clever plot points that are revealed as the story unfolds. The production introduces a multiracial cast of six aspiring talented actors from Malaysia, Jes Izman, Yehbonne Bien, Fara Faidzan, Sudhan Nair, Belle Chew and Scott McQuaid. About Last Night will have you laughing throughout the show and will have you talking long after the show has ended.