Sorry, this event's been and gone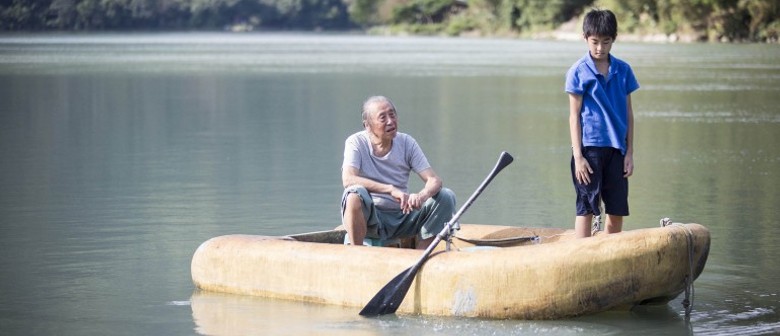 When:
Sun Apr 20 2014, 11:30am
Wed Apr 23 2014, 7:00pm
Bao is sent to the village of Quchi to accompany his widowed grandpa during the summer because his parents are getting divorced. Taking his summer holiday homework with him, Bao is transferred to the local village school. He finds out that he and a girl in the class share the same nickname, and he also befriends a boy called Mingchuan. The new found friendships brighten Bao's life during this period of his parents' separation, as he also reconnects with his grandpa.
A Time in Quchi is the final chapter of the director's stories about family. After his father passed away, Chang Tso Chi wanted to make a film in his father's familiar language, hence "How are you, Dad?" was born. The next movie, "When Love Comes" (Best Picture 47th Golden Horse Awards), is a story about mothers.
Director's Statement "I want to see the whole adult world from modern children's perspectives. It is a joyful and peaceful narrative, very different from my usual films. With the three films: father, mother, and children, I finally accomplish at this stage of my life what I want to express about people's lives."
由于爸妈正在协议离婚,小宝在学期末被送到去屈尺,陪伴他刚独居不久的爷爷共同生活。闷闷不乐的他只好带着暑假作业和心爱的平板电脑,转入当地一所全校仅有27个学生的"小学"就读。小宝很快发现竟然有一位和他有着相同绰号"大熊"的女孩,大熊和弟妹们跟着以拾荒维生的阿妈生活在一起,虽然家境一贫如洗,却过得相当快乐。而偷偷喜欢大熊的一位原住民名诠,也和小宝结成莫逆之交,让他一扫爸妈分居的阴霾。他们引导着小宝在这个蝉鸣鸟叫的桃花源里,找回了一个属于他的暑假童年;却也在暑假快结束时,重新启发他对生命与成长的认知。片中以都市小学生的眼光面对三代疏离的亲子关系,重新了解爱和生命的变幻。