Sorry, this event's been and gone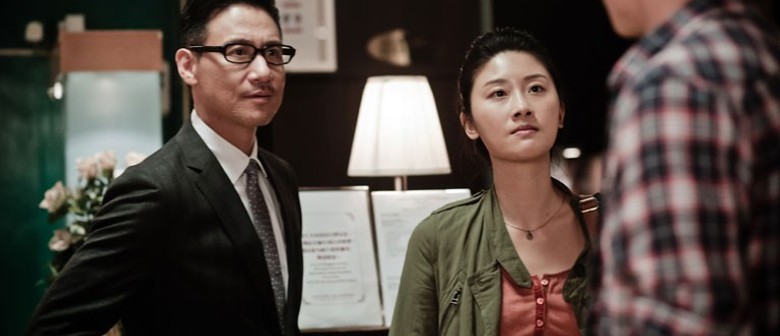 When:
Thu Apr 17 2014, 8:00pm
Fri Apr 18 2014, 7:00pm
The work of popular contemporary author Yi Shu previously inspired the classic films of Yonfan. Her prose leaps to the screen once more in A Complicated Story, from first-time director Kiwi Chow with support from the Hong Kong Academy for the Performing Arts, and executive producers Bill Kong and Johnnie To, not to mention a spectacular supporting cast including Jacky Cheung and Deannie Ip. Needing money for her brother's medical treatment, Liu Yazi (Jacqueline Zhu, Lust, Caution) agrees to become a surrogate mother for a mysterious benefactor. But when the contract is suddenly terminated, she disappears in a whirlwind, taking the unborn child and leaving former acquaintances, spurned lovers and secret admirers seeking her desperately.
当代作家亦舒的创作曾给杨凡导演拍出一部经典电影的灵感,而香港演艺学院的新锐导演周冠威则将亦舒的小说再次搬上大荧幕,给原作品带来一种不同的欣赏角度。《一个复杂故事》由江志强和杜琪峰担任制片,张学友、朱芷莹、车婉婉和叶德娴联合主演。故事是讲述一个女大学生刘雅子(朱芷莹饰)为了替患了重病的哥哥筹钱,接受了区律师的安排,秘密为富商妻子做代理孕母并住在其大宅内直到分娩为止。可是後来富商妻子却突然间终止合约,更要求雅子堕胎,雅子于是逃离富商大宅。