Sorry, this event's been and gone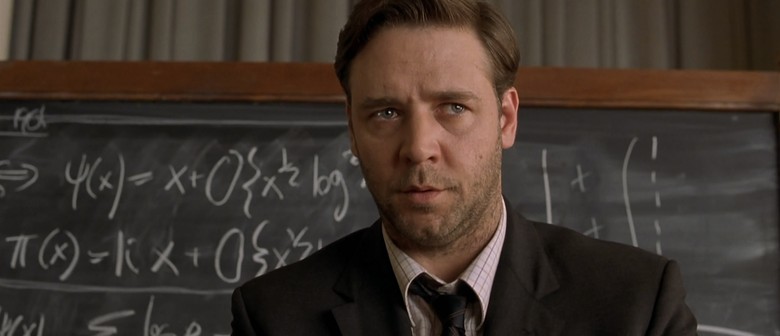 When:
Thu Feb 27 2014, 3:00pm
Thu Feb 27 2014, 7:30pm
Director: Ron Howard
Writer: Akiva Goldsman
Cast: Russell Crowe, Ed Harris, Jennifer Connelly
2001 \ US \ 135 min \ PG
A Beautiful Mind is a biographical drama film based on the life of John Nash, a Nobel Laureate in Economics, and inspired by Sylvia Nasar's Pulitzer Prize-nominated book of the same name. The story begins in 1947, when Nash arrives at Princeton University as co-recipient of the Carnegie Scholarship for mathematics.
Over the years, Nash develops paranoid schizophrenia and endures delusional episodes. His condition creates stress and fear for his wife and friends. After an incident where he endangers his infant son, he slowly accepts that he has hallucinations, and starts to deal with his symptoms.
In 2002, the film received eight Academy Award nominations, and won four, including Best Picture and Best Adapted Screenplay. While A Beautiful Mind has been criticised for its inaccurate portrayal of parts of Nash's life, the filmmakers have stated that the film was not meant to be a literal representation.
Free admission by registration at www.ticketmash.sg/bitbb-oscars