Sorry, this event's been and gone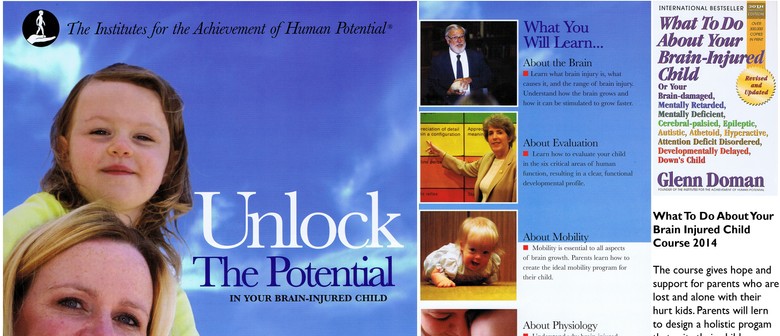 When:
Mon Jul 28 2014, 8:00am–6:00pm
Tue Jul 29 2014, 8:00am–6:00pm
Wed Jul 30 2014, 8:00am–6:00pm
Thu Jul 31 2014, 8:00am–6:00pm
Fri Aug 1 2014, 8:00am–6:00pm
The renowned Glenn Doman's 'What To Do About Your Brain-Injured Child' Course is back this year, 2014!
Janet Doman and her team from The Institutes for the Achievement of Human Potential (IAHP) in USA will be coming to Singapore to conduct a FIVE Day certification course for parents. It consists of lectures, demonstrations and practical instructions for child brain development with an emphasis placed on brain-injured child.
This unique course teaches parent about child brain development and to help parents design customised programs for their children. The course is suitable for all levels and aspects of brain-injury, from the mildest to the most profound.
During the course, Janet Doman will also answer any questions related to child brain development and there will be ample oppotunities to field questions. The course is not just instructional but also a beacon of hope and support.
To find out more about the course, do like us at www.facebook.com/GlennDomanSingapore