Sorry, this event's been and gone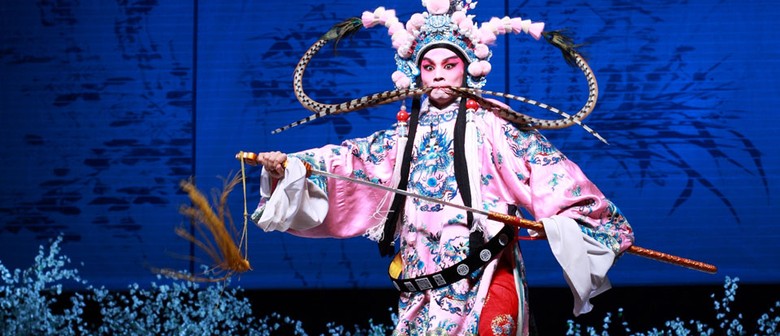 With English and Chinese surtitles
by Zhejiang Wu Opera Research Centre (China)
Centred on the theme of "heroes and heroines", the Zhejiang Wu Opera troupe will perform four of their signature excerpts based on valiant characters from familiar Chinese operatic works such as Female Generals of the Yang Family, White Water Shoal and Romance of the Three Kingdoms.
Mu Gui Ying saves her husband from execution
In order to save his country, the patriotic Yang Zong Bao enters into a fight with Mu Gui Ying to get the secret of breaking the Heavenly Gate Formation. In the process, Mu falls in love with Yang and tricks him into marriage. Returning empty-handed, Yang Zong Bao faces impending death. Will Mu Gui Ying be able to save him?
Breaking through the Heavenly Gate Formation
The fearless heroine Mu Gui Ying prepares herself for battle against the Liao army's Heavenly Gate Formation. Will she be able to break through the formidable battle formation and lead her troops to victory?
Mister Eleven
Ming Dynasty hero Xu Qi Ying, initially captured by government troops, is rescued by his sister. Together they turn the tables on the troops and pursue them. The highly skilled Mu Yu Ji (nicknamed Mister Eleven) chances upon the pursuit and without finding out the facts, engages Xu in a fierce battle. Xu manages to escape, but when he learns that Mu has been wrongly accused by the troops and faces impending death, the righteous Xu turns back to rescue him.