This event's been cancelled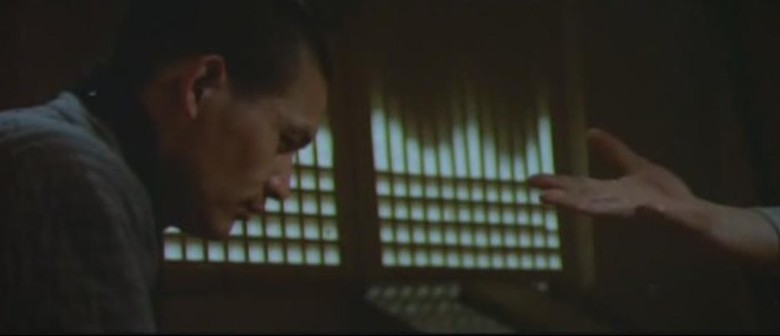 Korean with English subtitles
Director: Im Kwon-taek
Arguably the greatest film ever made about Buddhism, Mandala is also a personal milestone in director Im Kwon-taek's prodigious filmmaking career. Although Mandala is widely regarded as Im's first notable film, faint auteuristic tendencies were already percolating in his 1976 film, Wangsimni (My Hometown). Even so, the artistic leap from his earlier features to Mandala (his 76th feature length film) is nothing short of astounding.
Mandala charts the journey of a young Buddhist monk, Beob-wun, and an older, world-weary itinerant monk, Ji-san, as they serendipitously meet and part over the course of one year while roaming the Korean landscape in their quest toward enlightenment.
Ji-san, who always has a bottle of booze on hand and even carries around a suicide pill, sometimes seems like an enlightened saint and at other times like a reprobate infected by secular life. At first, Beob-wun regards Ji-san's eccentricities as mere outward show and despises him for it, but increasingly a sense of extraordinariness about his travelling companion is revealed. After repeated meetings and partings, the two monks settle down at a small temple deep in the mountains. While climbing up to the temple one day in an inebriated state, Ji-san falls asleep in the snow and freezes to death. Beob-wun burns Ji-san's remains and seeks out his own mother. He also meets Ok-sun, a woman Ji-san had never gotten over. His meetings reaffirm the futility of all secular relationships, and young Beob-wun sets off on his ascetic path once more.
Im's portrayal of the different paths undertaken by the two Buddhist monks in their spiritual discipline, though separate in philosophy, both reveals their fierce dedication to spiritual training. Mandala transcends its Buddhist origins to encompass life itself and what it takes to live it fully and completely, and how beautiful it is to live one's life that fiercely. With Mandala, Im captured that beauty on film for the ages.