Sorry, this event's been and gone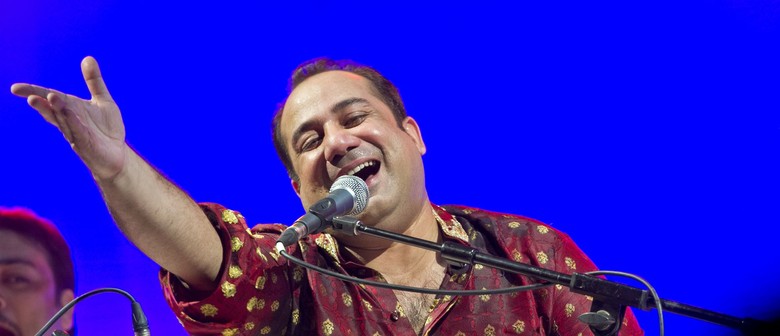 The master of Sufi devotional music, Ustad Rahat Fateh Ali Khan comes to Singapore on October 5 for a mesmerizing concert that promises to touch your heart and soul with its sheer artistry and honest soulfulness.
Rahat is the master of the rapturous Sufi devotional music form, the qawwali. Heir to the legacy of his uncle the late, great Nusrat Fateh Ali Khan, he has acquired the same quality his uncle had of hypnotizing audiences with the power of his voice, and the control he exerts over it.
In his concert at the acoustically magnificent Star Theatre, which comes after a gap of two years, accompanied by his talented music troupe, Rahat's trademark blend of qawwali and modern tunes will showcase the singer's mantra of 'spreading love, peace and harmony'.
Rahat's concerts drive his audiences into a state of ecstasy, with his spellbinding display of Qawwali's intricacies. His incandescently soulful, yet exultant voice soars and swoops through musical numbers, amid settings that range from lush, catchy pop to dreamy, romantic ballads.
Trained from an early age by his uncle, Rahat began performing when he was still very young. Although originally trained in the classical Qawwali genre of music, which originated more than 700 years ago, over the years, he has blended more modern tunes from the Bollywood scene.