Sorry, this event's been and gone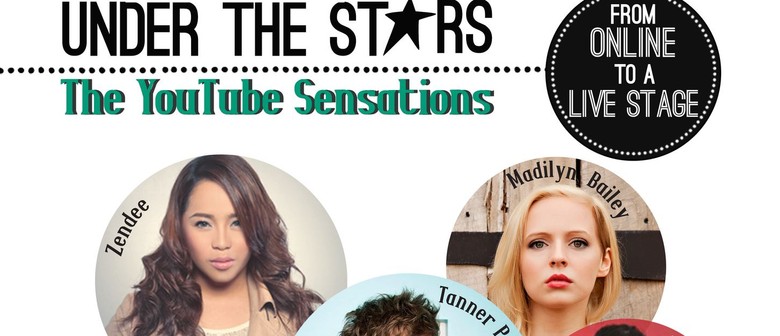 We brought you a one-of-a-kind music festival which featured six talented YouTube sensations last year; now we're back with a stellar line-up of international and local talents that have successfully gained a following on YouTube.
In last year's edition of the festival, we saw YouTube sensations like David Choi, Tiffany Alvord, Joseph Vincent, Jason Chen, Ana Free and Clarence Liew take the stage and capture the hearts and minds of the audience. As an encore to the festival, we are presenting yet another refreshing line-up of artistes which include:
- Tanner Patrick (USA)
- Madilyn Bailey (USA)
- Nate Tao (USA)
- Zendee (The Philippines)
- The 38 Years Ago (Thailand)
- The Sam Willows (Singapore)
The concept of taking YouTube sensations to a whole new level remains – we'll be bringing them closer to the audience by taking them from online to a live stage. This year, the music festival promises to be an exhilarating one with a tinge of regional flavour. To be held under the starry sky at The Coliseum™ at Resorts World® Sentosa, the variety of artists will be further accentuated by the inclusion of YouTube sensations from neighbouring countries like Thailand and The Philippines, as well as Singapore's very own pride & joy, The Sam Willows.