Sorry, this event's been and gone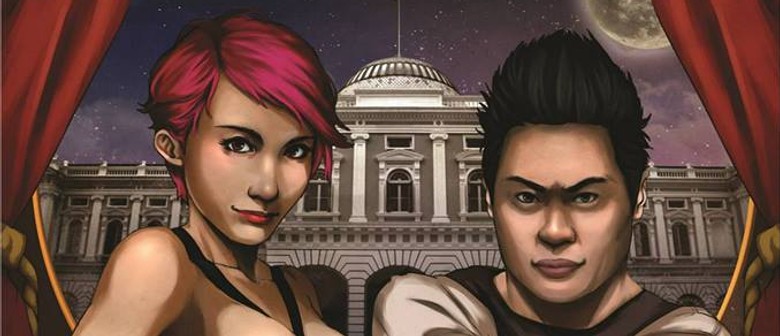 When:
Sat Aug 31 2013, 10:00pm–11:00pm
Website:
Singapore's most well-known illusionists, J C Sum & 'Magic Babe' Ning, will be attempting the most dangerous stunts of their careers as the closing highlights of the Singapore Night Festival 2013. One stunt will be underwater while the other will take place 50ft in the air.
The international award-winning magic duo will stage one stunt each night on 30 & 31 August 2013 at 10pm each night at the National Museum of Singapore.
On 31 August, J C & Ning will attempt to set a world record for the first ever tandem upside down double strait jacket escape. Entitled "Ultimate Inversion", the feat will see the daredevil illusionists both strapped up in two regulation strait jackets each and suspended upside down by their ankles, one person below the other, from a single burning rope 50ft in the air.
The duo will have to free themselves from all four strait jackets without dislodging their ankles that will be precariously hooked on rigging bars and before the rope burns through, otherwise they will plummet to the solid ground below.
The record-setting attempt will be adjudicated by Singapore Book of Records and International Brotherhood of Magicians. J C & Ning currently hold three other world magic records; "Most Number of Illusions Performed in 5 Minutes" (2009), "Reading 100 Minds in 60 Minutes" (2012) and "Most Number of Magical Productions in 5 Minutes" (2012).
After the stunt, J C & Ning will be presented an award for "Outstanding Achievement & Contribution to Magic" by the International Brotherhood of Magicians Ring 115.
An estimated 10,000 people are expected to witness the mega stunts live.
For behind the scenes photos and updates, join J C & Ning at www.facebook.com/jcsum.magicbabening