Sorry, this event's been and gone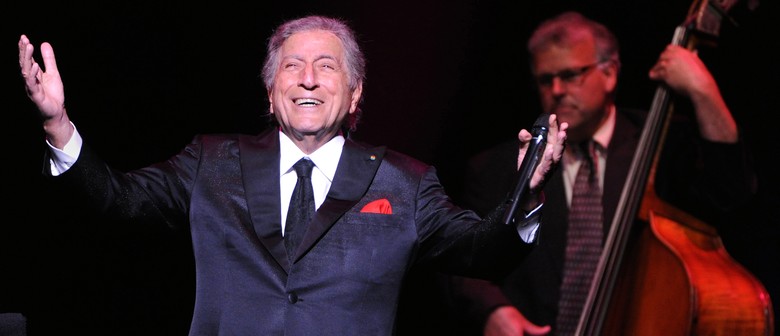 No one in popular American music has had such longevity in his recording career and achieved such a high level of artistic excellence than Tony Bennett. He has received seventeen Grammy Awards, including a 1995 Grammy for Record of the Year for his "MTV Unplugged" CD and the prestigious Grammy Lifetime Award.
His initial successes came via a series of singles in the early 1950's, including chart-toppers such as "Because of You," "Rags to Riches," and a remake of Hank Williams "Cold, Cold Heart."
In his long-enduring career, Bennett had 24 songs in the Top 40, including "I Wanna Be Around," "The Good Life," "Who Can I Turn To (When Nobody Needs Me)" and his signature song," I Left My Heart In San Francisco."
Tony Bennett is one of a handful of artists to have new albums charting in the 50's, 60's, 70's, 80's, 90's, and now in the first two decades of the 21st century. He has introduced a multitude of songs into the Great American Songbook that have since become standards for pop music.