Sorry, this event's been and gone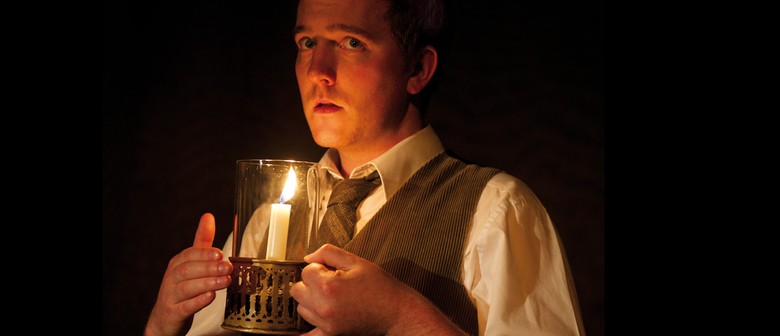 When:
Wed Dec 11 2013, 8:00pm
Thu Dec 12 2013, 8:00pm
Fri Dec 13 2013, 8:00pm
Sat Dec 14 2013, 3:00pm
Sat Dec 14 2013, 8:00pm
Sun Dec 15 2013, 3:00pm
The Woman in Black
By Stephen Mallatratt and Susan Hill
Unanimously acclaimed, The Woman in Black combines the power and intensity of live theatre with a cinematic quality inspired by the world of film noir. It gives audiences an evening of unremitting drama as they are transported into a terrifying and ghostly world.
Proud and solitary, Eel Marsh House surveys the windswept reaches of the salt marshes beyond Nine Lives Causeway. Arthur Kipps, a junior solicitor, is summoned to attend the funeral of Mrs Alice Drablow, the house's sole inhabitant, unaware of the tragic secrets which lie hidden behind the shuttered windows. It is not until he glimpses a wasted young woman dressed all in black at the funeral, that a creeping sense of unease begins to take hold. This feeling is deepened by the reluctance of the locals to talk of the woman in black – and her terrible purpose.
Years later, as an old man, he recounts his experiences to an actor in a desperate attempt to exorcise the ghosts of the past. The play unfolds around the conversations of these two characters as they act out the solicitor's experiences on Eel Marsh all those years ago.