Sorry, this event's been and gone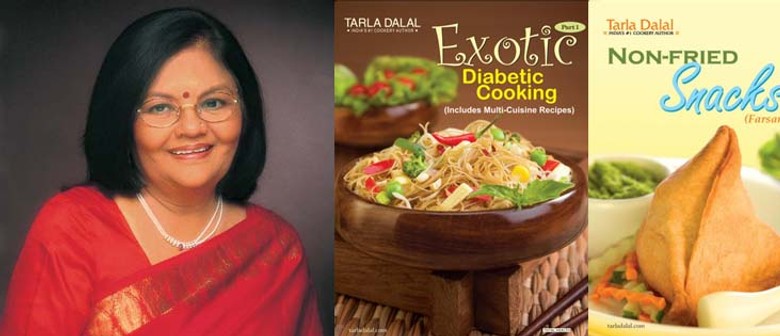 Here's a chance to meet - a name synonymous with Indian cooking, whose smiling face adorns almost every Indian kitchen shelf, the 1st master chef that India has given to the world, the only Indian chef awarded the Padmashree award - MRS. TARLA DALAL.
Limité Edition, Singapore will host the noted Indian food writer, for a one day talk show with LIVE cooking demonstration. An exclusive event that will feature a conversation with the Indian Master Chef, a live demonstration of some of her most exciting dishes and signing of books for a lucky few from the audience.
Get a chance to sit with this endearing chef, whose warm, friendly and approachable style puts you at ease. With over 200 cook books to her credit, and more than 12,000 recipes in her name, words are JUST not enough.
Whether you are an enthusiastic cook who experiments with lots of recipes or just have a passing fancy to cook something nice - Tarla Dalal has a little something for everyone. Equipped with one of her recipe books you can dare to face any cooking challenge life throws at you.
So don't miss this opportunity to sit across the Master Chef, hear her story, of how an ordinary hobby transformed into a career of a lifetime.