Sorry, this event's been and gone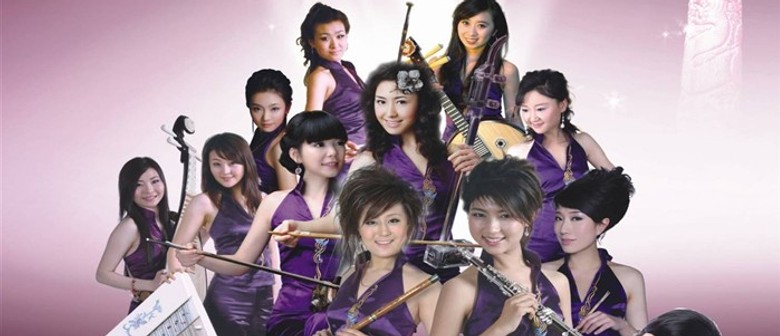 When:
Sun Jan 6 2013, 2:30pm
Sun Jan 6 2013, 8:00pm
The Purple Phoenix, a highly acclaimed all-women orchestra from Beijing, China. The members are the excellent graduates from the Centre Conservatory of Music. Golden medal winner of CCTV National Instrumental Music Contest & Splendor Award, they also silver medal winner of Golden Bell Award in China.
One distinctive feature of The Purple Phoenix is the instruments played by the musicians. Apart from the familiar traditional instruments like Erhu, Guzheng, Pipa, Suona and Chinese flute, the audience will get to hear for the first time, sounds made by rare Chinese instruments such as the Juqin (锯琴) – a Chinese musical saw, and the Zhuihu (坠胡), which can mimic the voice of a Peking opera singer. The audience will also be treated to the sweet and clear timbre made by the newly developed Crystal Erhu (水晶二胡), a beautiful erhu made of crystals.
Members of The Purple Phoenix started their rigorous musical training since young, and went on to hone and refine their professional skills by performing at prestigious music institutions such as the esteemed China Academy of Music and PLA Academy of the Arts. Most players are multi-talented with the ability to play more than one instrument with ease.
In addition to familiar classics such as "Horse racing" (赛马) and "Descendants of the Dragon" (龙的传人), the ladies will also perform popular songs like "Memory" from the Broadway musical Cats, and Jay Chou's song (东风破). The musicians, in addition to playing the instruments, can also sing, dance and even perform the "face changing" act (变脸) seen in Sichuan opera.