Sorry, this event's been and gone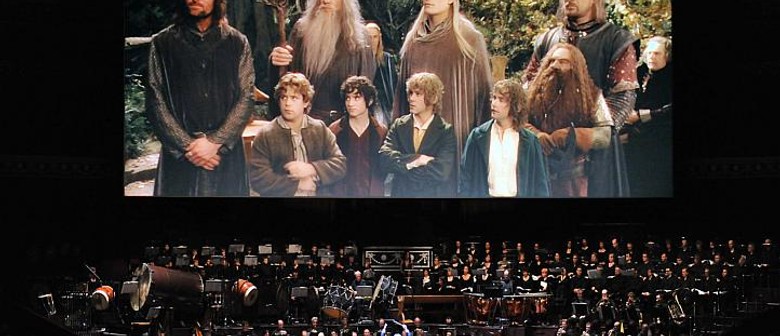 When:
Thu Jun 6 2013, 7:30pm
Fri Jun 7 2013, 7:30pm
Sat Jun 8 2013, 7:30pm
Howard Shore's Academy and Grammy Award-winning score performed live to Peter Jackson's epic motion picture.
Justin Freer Conductor
Kaitlyn Lusk Vocalist
Samuel Yuen Boy Soprano
Metropolitan Festival Orchestra
International Festival Chorus
The Young Voices of Vocal Associates
Don't miss this chance to experience the highly-acclaimed and unique concert presentation of The Lord of the Rings - The Fellowship of the Ring, which sees Howard Shore's iconic Academy and Grammy Award-winning soundtrack score performed live on-stage by 250 musicians comprising the Metropolitan Festival Orchestra, the International Festival Chorus and The Young Voices of Vocal Associates, while the groundbreaking first installment of Peter Jackson's Oscar-winning film trilogy, based on J.R.R. Tolkien's beloved novels, is projected in its entirety on a giant cinematic screen above the performers.
The Metropolitan Festival Orchestra (MFO) is Singapore's first fully-independent professional symphony orchestra. With its roots in the acclaimed Singapore Festival Orchestra, resident orchestra of the Singapore Arts Festival from 2007 to 2011, the MFO's vision is to provide a fresh perspective to the orchestral music scene in Singapore with novel and innovative concert programmes. Bringing together the best Singaporean and locally-based professionally-trained classical musicians under a new banner, the MFO presents its inaugural season in 2013 and aims to establish itself as the most exciting and versatile symphony orchestra in Singapore and the region. The Metropolitan Festival Orchestra is led by its founding Music Director and one of Singapore's most successful conductors Maestro Chan Tze Law.