This event's been cancelled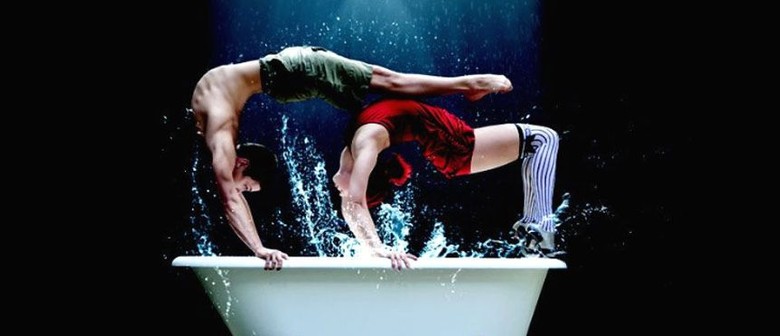 When:
Sat Jun 15 2013, 3:00pm
Sat Jun 15 2013, 8:00pm
Sun Jun 16 2013, 3:00pm
Mon Jun 17 2013, 3:00pm
Originating from Berlin, Soap! The Show is an interesting blend of musical theatre, new circus and comedy all set within the original confines of a bathroom. Directed by renowned director Markus Pabst (creator of the bathboy act in La Clique) and Maximilian Rambaek, Soap! The Show sizzles with sensuality and humour, leaving the audience enchanted and entertained.
The story revolves around Marie the Clown who stumbles into a mysterious world of bathtubs that is inhabited by an array of eccentric characters and an opera singer. The surreal bathroom setting makes for an intriguing backdrop that is complete with the display of complicated and stunning routines performed in, on and around multiple bathtubs. From a flash-filled, water-soaked act to a rain-filled finale, Soap! The Show will also be using a broad musical repertoire that accompanies the various scenes on the stage, from upbeat to melancholic, and bemused to energised songs familiar to the audience.