Sorry, this event's been and gone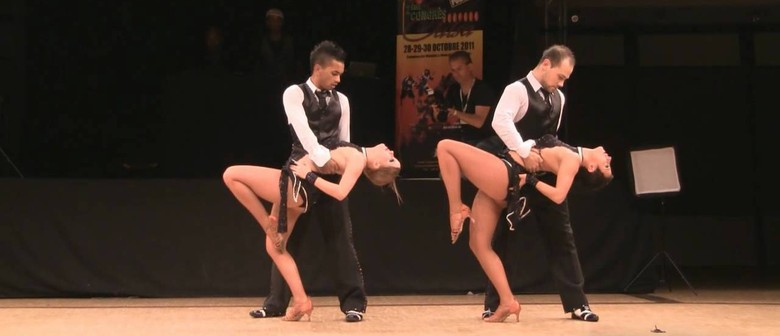 When:
Thu Nov 21 2013, 9:00pm
Fri Nov 22 2013, 3:00pm
Sat Nov 23 2013, 10:00am
Sun Nov 24 2013, 11:00am
Website:
It's time to report to the dance floor for the region's most spectacular salsa party of the year, the Singapore International Salsa Festival 2013 (SISF 2013)! Set to outdo itself in record breaking fashion, SISF 2013 is bringing you hot parties, jaw dropping performances, exciting workshops and an international crowd right to your doorstep. Whether you've been waiting all year for the good times to return, or are curious what all the commotion's about, it's time to sign up and join in all the fun!
SISF 2013 presents an impressive line-up of international celebrities from across the salsa world, ready to wow you with their unique flavours, professional artistry and breathtaking flair. Not only will you witness their stunning live performances, you will attend their workshops and receive valuable lessons and insight from them in person. With a great line-up of instructors and a balanced variety of classes and difficulty levels to choose from, SISF 2013 promises something for every salsa lover.
First Time In Asia – Yamulee from New York! Don't miss their amazing shows and awesome workshops! We also bring you the endless Million Moves Man, Super Mario from the UK! And the Ramark Dance Company from France with their sharp and jaw-dropping precision! From Germany, we have Mitchell & Monica from Tambo Dance Project bringing you their unique choreographies, and energetic & charismatic workshops! Also Neeraj & Olesya from Singapore/India/Ukraine with their cool smooth moves, Jaime Jesus & Katrina from Australia with Jaime's original style, Katrina's sexy styling and their dynamic workshops.