Sorry, this event's been and gone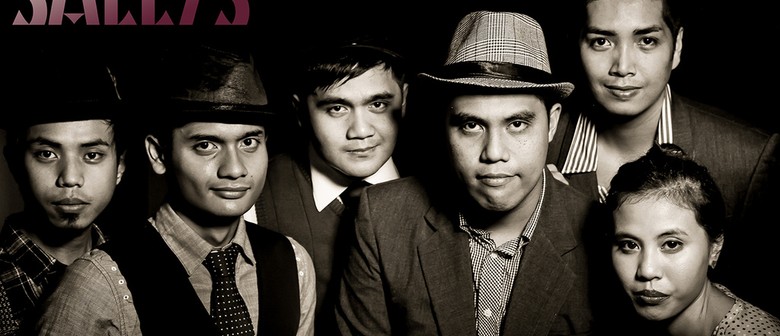 Language - Malay
Known for their exuberant live performances and feel-good music, local pop punk outfit The Sallys put together a distinctive sound interwoven by a spread of musical styles from ska to big band, Brit Rock, disco, indie and reggae. Influenced by a range of musicians as diverse as The Specials, Tokyo Ska Paradise, No Doubt, Bob Marley and Blink 182, their music is replete with catchy melodies, infectious rhythms and rich instrumentation boosted by a horn section comprising a trumpet and trombone.
Since starting out in 2004 as a five-piece band, the current seven-member group formerly known as Sally's Rejex has grown a steady fan base. Their 2005 EP Oh Sally and 2008 debut album Fairytale, An Unlikely Story have been well-received, with tracks like Lady Marmalade, Jelita, Gadis Marmalade and Kopi Dangdut receiving significant airplay across English and Malay radio stations.
They have performed at Baybeats 2007, Mosaic Music Festival 2009, and have consistently achieved the No.1 spot on Myspace's Top Singapore Artistes chart. They have also been nominated numerous times at the Anugerah Planet Muzik Awards for Most Popular Singapore Artiste, Best New Duo/Group, and Singapore's Most Popular Artist. In 2012, their collaborative song with The Lion Story picked up a nomination for Singapore's Most Popular Song.
This year, after the successful launch of their 10-track sophomore album, SQUAD 69, The Sallys are at it again. Join them at Pesta Raya 2013 in a brand new production that sees them on stage as actors for the first time. Part-concert, part-drama and featuring songs off their new album, this is one event you don't want to miss.