Sorry, this event's been and gone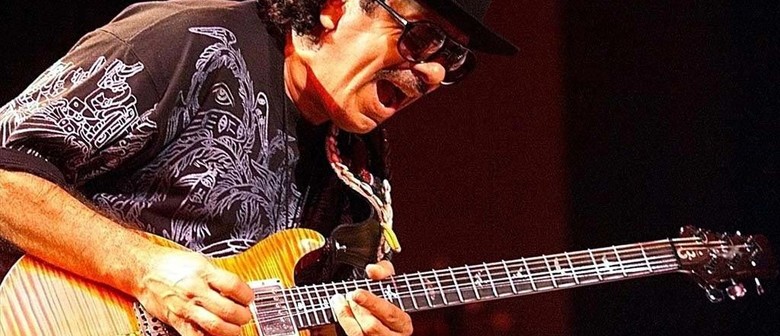 Delivered with a level of passion and soul equal to the legendary sonic charge of his guitar, the sound of Carlos Santana is one of the world's best-known music signatures. For more than four decades – from Santana's groundbreaking Afro-Latin-blues-rock fusion outfit in San Francisco – Carlos has been the visionary force behind artistry that transcends musical genres and generational, cultural and geographical boundaries.Santana's ever-evolving sound was always ahead of its time in its universal appeal. And, with a dedication to a humanitarian outreach and social activation that parallels his lifelong relationship with music, Carlos Santana is as much an exemplary world citizen as a global music icon.
Santana's latest album, Shape Shifter (2012) is an instrumental tour de force long awaited by fans. Carlos dedicated the album to Native American Indians. Compromising mostly original compositions that Carlos has been setting aside for such a project, the album's sequence is as thoughtful as its track selection – the songs flow together as the magical sustain of his guitar and the spirit behind every note makes music that defies all cultural and language barriers – the music of Santana.