Sorry, this event's been and gone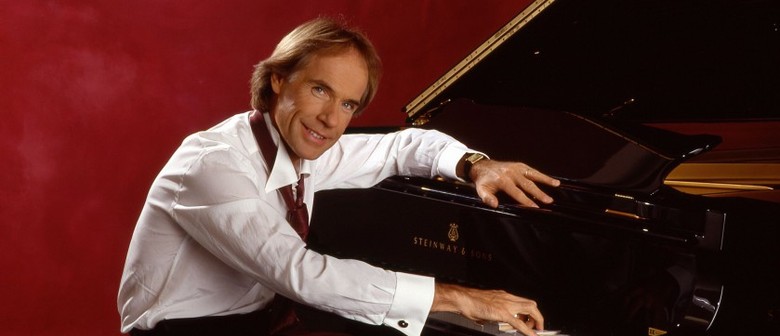 With his lush and sophisticated instrumental approach to pop music, Richard Clayderman's albums routinely sell millions of copies and his concerts are quickly sold out. Ballade Pour Adeline is the greatest hit of all time, with 22 million singles sold - even more than It's Now or Never by Elvis Presley!
Richard Clayderman is a classically-trained pianist who enrolled in the Paris Conservatory of Music at the age of 12. Four years later, he was placed first in a piano competition at the school. Despite his classical background, Clayderman opted for popular music when he launched his professional career. Touring as an opening act for French rock musician Johnny Hallyday introduced him to an international following. Clayderman's debut album, Ballade Pour Adeline was recorded at the urging of producers and composers Oliver Toussaint and Paul de Senneville in 1977, sold more than 20 million copies and was distributed in 38 countries. Touted as the "Prince of Romance", Clayderman promises to play the romantic piano tunes in his live concerts.
He has a vast discography of well over 200 albums and has enjoyed an upsurge in mainstream popularity, in part due to the classical crossover explosion era. His 2013 album Romantique for Decca is arguably his highest-profile release ever - featuring a mélange of film music, pop and light classical standards, and a re-recording of his best-known tune, Ballade pour Adeline.
The shy Frenchman never intended to be a performer - let alone become a superstar. Today, his distinctive piano reinterpretations of familiar tunes from every era and genre are still heard in every corner of the world. Whether we know it or not, his music has become the soundtrack of our lives. Catch him at the MasterCard® Theatres, Marina Bay Sands.