Sorry, this event's been and gone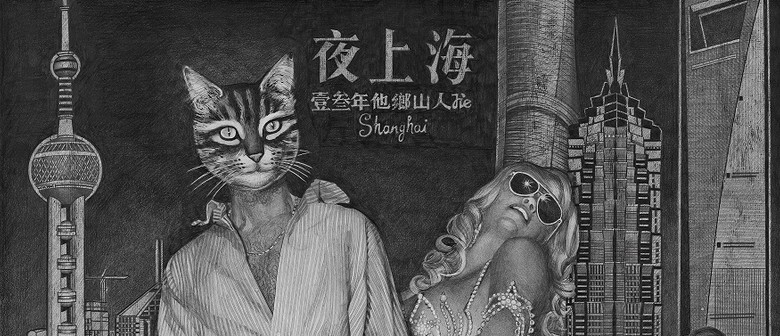 When:
Tue Oct 22 2013, 11:00am–7:00pm
Wed Oct 23 2013, 11:00am–7:00pm
Thu Oct 24 2013, 11:00am–7:00pm
Fri Oct 25 2013, 11:00am–7:00pm
Sat Oct 26 2013, 11:00am–7:00pm
Website:
Art Plural Gallery is pleased to present the solo exhibition of Chinese artist Qiu Jie. The exhibition features 30 recent artworks which will be displayed at the gallery from September 13 to October 26, 2013.
In his intricate pencil drawings, Qiu Jie confronts the history of Chinese society with contemporary Western popular culture in a black and white aesthetics. His drawings create links, sew a common thread between different situations and establish another logic in the story of time. Before moving to Switzerland in 1989, he spent his childhood in China during the Cultural Revolution, drawing and copying propaganda images from local newspaper, inspired by the dazibao aesthetics. His passion brought him to the Art Department of the Shanghai Light Industry College in 1978 where he was taught in the light of realism, the official artistic movement at that time. Today, this heritage is still quite vivid in Qiu Jie's work.
Each drawing is inspired by existing images extracted from an infinite panel of sources from newspapers to advertisements, paintings and photos - past or current, personal or public, narrative or descriptive, social or political. However, Qiu Jie drifts away from this first given material triggering imagination and creation. The artist, acting like a novelist, uses these existing characters or elements of context to compose a story of his own. Imbricating various components, he sets relationships between them making up a plot and rigorously tying a narration together. Two reading levels stem from this specific composition method: the new artist's story that one can observe on the final drawing is intertwined with each individual suggestive story that was the initial source of inspiration. Each element is thus independent and part of a larger unity.
The artist's patience is challenged during the execution of the drawing. Qiu Jie's has remained quite adamant on the simplicity of the material he uses, making it part of his artist's statement. Against any kind of illusionary artifice or complicated process, he works with lead pencil and has developed a unique black and white - with rare touches of red aesthetics. Pencil allows him to engrave details on paper and depict the narration in a microscopic point of view.