Sorry, this event's been and gone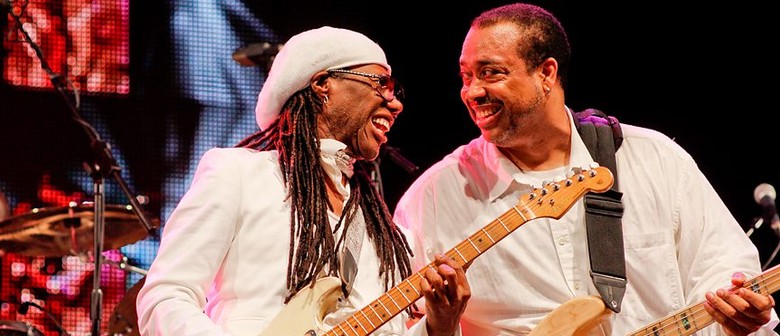 LAMC Productions is proud to welcome one of the most influential producers in the history of popular music; the one man hit making factory and co-founder of CHIC, Nile Rodgers to Singapore! Nile Rodgers & CHIC's live show, a non-stop dance party boasts a setlist of all the classic CHIC hits and more comes to Singapore for the first time ever on Tuesday, December 3rd 2013 at Kallang Theatre! From working with and co-fronting CHIC to branching out with Sister Sledge, Sheila & B Devotion and Diana Ross, Nile Rodgers has sprinkled his magic on musicians from many generations coming right up to date with Daft Punk.
Nile Rodgers has written, produced and played on a lot of the most memorable Pop music of all time including Atlantic Records' only triple platinum selling single "Le Freak." He's produced the albums We Are Family, Like A Virgin, Let's Dance, Diana, Notorious, Cosmic Thing, Daft Punk's "Get Lucky" and in 1985 was awarded No.1 Singles Producer In the World by Billboard magazine. CHIC has been nominated to the Rock & Roll Hall of Fame six times and received the NY Chapter's Governor's Lifetime Achievement Award & Heroes Award, and has received four GRAMMY nominations.
After his initial success with his band CHIC, Nile and his CHIC partner, Bernard Edwards, wrote and produced the biggest selling albums for Sister Sledge (We Are Family) and Diana Ross (Diana w/ Upside Down and I'm Coming Out).
After his success with The CHIC Organization, Nile went on to produce, compose and/or play on some of the best-selling recordings of all time, including music for David Bowie, Daft Punk, Duran Duran, Madonna, INXS, Mick Jagger, Peter Gabriel, Britney Spears, Maroon 5, Coming to America (Soundtrack) and many more.