Sorry, this event's been and gone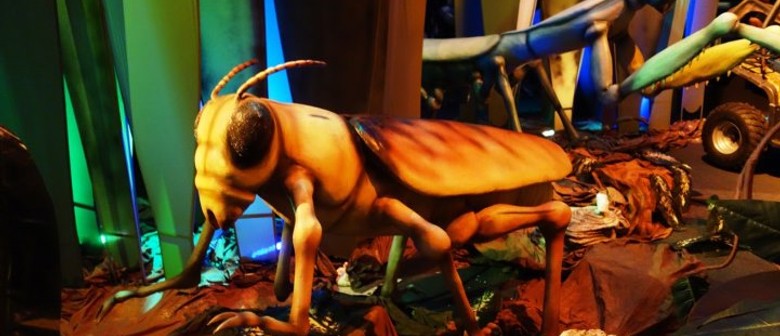 When:
Wed Aug 14 2013, 10:00am–6:00pm
Thu Aug 15 2013, 10:00am–6:00pm
Fri Aug 16 2013, 10:00am–6:00pm
Sat Aug 17 2013, 10:00am–6:00pm
Sun Aug 18 2013, 10:00am–6:00pm
Where: Science Centre ,

15 Science Centre Road, Singapore, Jurong, Singapore
Megabugs Return! is an imaginary world created for visitors to be "shrunk" to a size smaller than a bee. Navigate through a maze of towering grass blades, come face to face with a 3m long praying mantis or walk through a giant spider web!
This exhibition presents and unveils the amazing world of insects and creepy crawlies in a most fascinating and interactive manner.
The journey through the exhibition is multi-sensorial. Not only is it visually and audibly exciting, senses of smell and touch also come into play during the experience. The final section showcases an interesting collection of live insects and rare specimens as well as an information gallery on amazing, lesser-known facts on bugs such as biomimicry, survival techniques, food and sex.