Sorry, this event's been and gone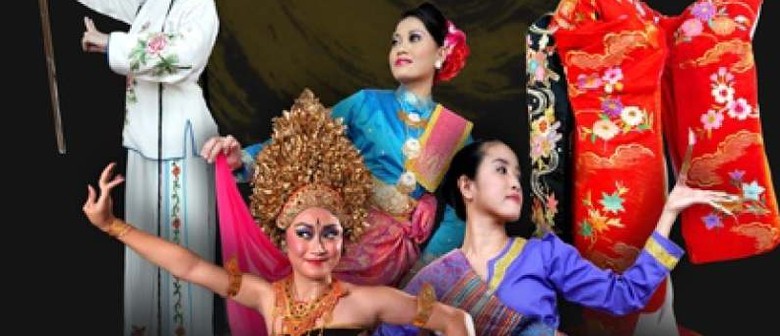 When:
Wed Nov 27 2013, 8:00pm
Thu Nov 28 2013, 8:00pm
MAU 舞う weaves a vibrant dance tapestry with colourful fibres drawn from the dance traditions of Indonesia, Japan, Malaysia Philippines and Singapore. Melding kabuki dance, Balinese traditional dance, Kelantanese makyong dance, Mindanao folk dance, and Chinese liyuan opera from Singapore, Japanese choreographer Fujima Kanjuro VIII who is the Grandmaster of the famed 300-year old Fujima School of Kabuki Dance, laces MAU with kabuki leitmotifs. This special collaboration revels in the interplay of multiple Asian dance forms while respecting their essence and intrinsic value. Together with dancers and musicians drawn from the leading arts groups of their respective countries, Kanjuro creates a dance adventure full of elegance, drama and wit.
Featuring performers from
Soke-Fujima (Japan). LKB Saraswati (Indonesia). ASWARA Dance Company (Malaysia). Airdance (Philippines) . Siong Leng Musical Association (Singapore)
This is a production commissioned and produced by The Japan Foundation marking the 40th anniversary of ASEAN-Japan Friendship, co-produced in Singapore by local arts management agency CultureLink and supported by Japan Creative Centre and Nanyang Academy of Fine Arts.