Sorry, this event's been and gone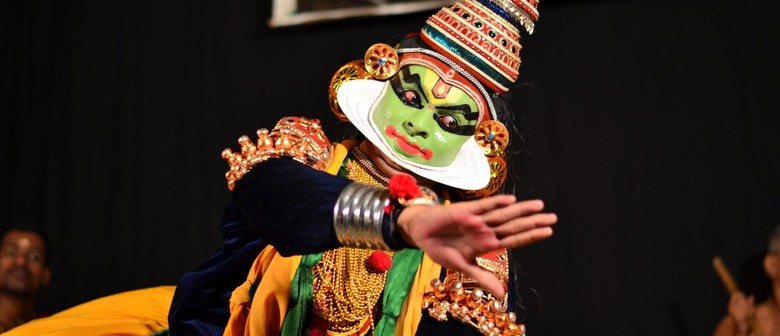 When:
Fri Nov 15 2013, 7:30pm
Fri Nov 15 2013, 9:00pm
Sat Nov 16 2013, 7:30pm
Sat Nov 16 2013, 9:00pm
Sun Nov 17 2013, 7:30pm
Sun Nov 17 2013, 9:00pm
Kathakali is a classical dance drama of Kerala, India, that dates back to the 17th century. It is a highly stylised form of dance-storytelling that employs elements such as elaborate make-up, intricate costumes, ornate singing, defined gestures and facial expressions to dramatic effect. Rooted in Hindu mythology, the classical kathakali repertoire comprises stories from Indian epics, the Mahabharata and the Ramayana.
Dedicated to the revival of kathakali and kuttiyatom, the Margi Theatre has been around for over three decades, taking the art form to the world. Since it was first established by founder, theatre legend D. Appukuttan Nair, the institution has been a gurukula (a type of school where both teacher and disciple live and train together) as well as a dance theatre troupe. The Margi Theatre holds regular performances in and out of India.