Sorry, this event's been and gone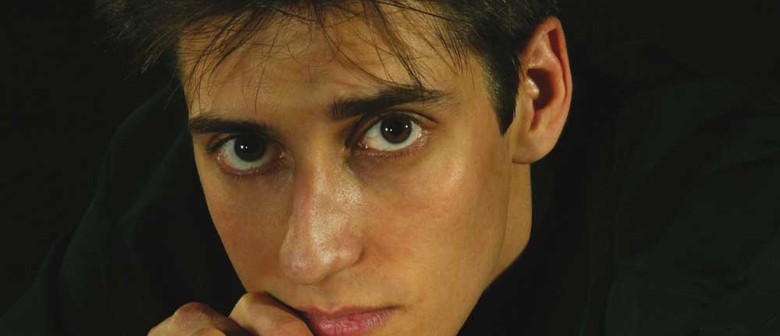 Liszt Funérailles, S.173 No. 7
Liszt Petrarch Sonnet No. 104 from Années de pèlerinage,
deuxième année, Italie
Liszt Transcendental Etude No. 11 in D-flat major,
S.138 'Harmonies du soir'
Liszt Transcendental Etude No. 10 in F Minor,
S.138 'Allegro agitato molto'
Scarlatti Sonata in G minor
Scarlatti Sonata in B minor, K.27
Mozart Lacrimosa
(arr. Sudbin)
Debussy L'isle joyeuse
Scriabin Piano Sonata No. 5 in F-sharp major, Op. 53
Music & Movement celebrates the colourful influence of dance in piano music, brought to you by four talented and prominent young pianists. From Baroque court and traditional folk dances, to the swirling ballrooms of Vienna, and to the more abstract, ecstatic dance of the cosmic variety, this year's Piano Festival promises four uplifting evenings of passionate music-making.
Yevgeny Sudbin has performed in many of the world's finest venues – Tonhalle (Zurich), Wigmore Hall Master Series (London), Concertgebouw (Amsterdam), the Gilmore International Piano Festival and ProArte Musical (Montreal and Puerto Rico), both in recital and with orchestras. His recordings have met with overwhelming critical acclaim, with the release of works by Scriabin chosen as CD of the Year by the Daily Telegraph, CD of the Month by BBC Music Magazine, and awarded the MIDEM Classical Award for best solo instrumental CD at Cannes.
Yevgeny Sudbin will present a programme inspired by love, death and delirium, featuring a selection of great Liszt pieces, including the elegiac Funérailles and the Petrarch Sonnet, two poignant minor-key sonatas by Scarlatti, his very own arrangement of Mozart's moving Lacrimosa, and an orgiastic portrait of near-insanity in Scriabin's Sonata No.5.