Sorry, this event's been and gone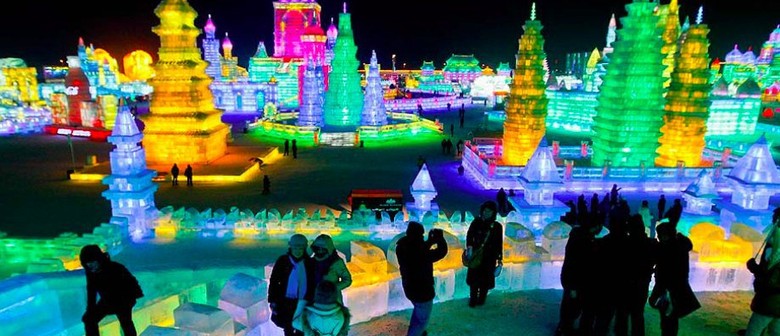 When:
Fri Dec 27 2013, 10:00am–10:00pm
Sat Dec 28 2013, 10:00am–10:00pm
Sun Dec 29 2013, 10:00am–10:00pm
Mon Dec 30 2013, 10:00am–10:00pm
Tue Dec 31 2013, 10:00am–10:00pm
This holiday season, let Century Ice Wonderland (CIW) bring you a slice of The International Ice and Snow Sculpture Festival (IISSF) from Harbin to sunny Singapore.
Held inside a thermal-insulated hall kept at -15°C, the exhibition will be spilt into six exciting themes featuring some 30 pieces of ice sculptures featuring the likes London's Big Ben, Paris' Eiffel Tower and our very own Merlion, alongside towering sculptures as high as a 15 meter tall Chinese pagoda.
With the support of Harbin partner, Harbin International Ice Lantern Art Association, your children can also expect an exchange of cultures and take part in treasure hunts and educational games through organized programmes like The Learning Ledge; while you chill out at the Ice Bar with your cup of beverage served in environmentally friendly Ice-Mug. Everyone is encouraged to dispose of your ice mug by smashing it against the wall!
Occupying some 50,280 sq feet of space and will use a total of 450 tons of crystal-clear and coloured ice blocks to create a truly unique winter wonderland in tropical Singapore.
All in all, a visit to the Century Ice Wonderland will be a fun-filled activity for everyone in the family.