Sorry, this event's been and gone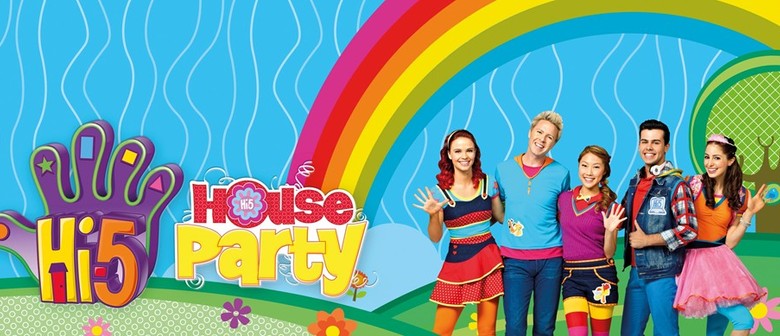 When:
Fri Dec 20 2013, 3:00pm
Fri Dec 20 2013, 6:45pm
Sat Dec 21 2013, 11:00am
Sat Dec 21 2013, 3:00pm
Sat Dec 21 2013, 6:45pm
Sun Dec 22 2013, 11:00am
Sun Dec 22 2013, 3:00pm
Sun Dec 22 2013, 6:45pm
Related Artists:
Stevie and Lauren welcome newcomers Dayen Zheng, Ainsley Melham and Mary Lascaris to the stage in a Dance Party extravaganza. Hi-5's favourite friend DJ Chats will be the "party meister" spinning discs and keeping everyone on their toes.
This is Hi-5's first live "concert style" stage show that will feature Hi-5's most popular song line up! It will also feature a sneak peek into songs featured in the new revamped series "Hi-5 House" which is due to have a world premiere in Australia and New Zealand on Nickelodeon on the 6th of December.
Classic favourites such as L.O.V.E and "Ready or Not" will have audiences singing along and joining in with the new songs like "Dance with the Dinosaurs" and "Come on in" performed for the very first time on stage.
Look forward to joining in the familiar party games – with a Hi-5 twist of course with your favourite friends – there is even a limbo competition. And of course, there's lots and lots of music and dancing, because that's what the Hi-5 House is all about! It's a non-stop dance party.
With so many interactive elements the audiences are definitely part of the party fun. So put on your party clothes and dancing shoes and get ready for Hi-5 House Party!