Sorry, this event's been and gone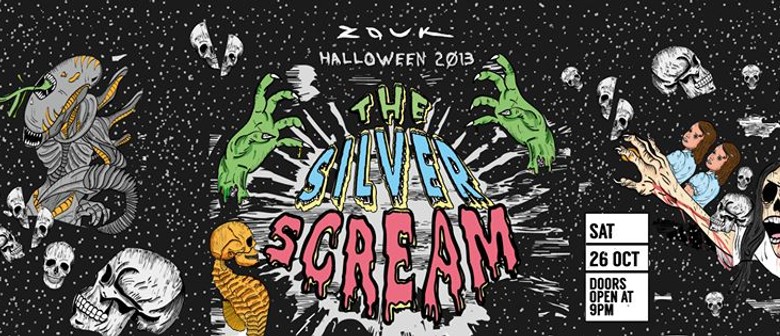 Where: Zouk,

3C River Valley Road, River, Singapore
Ticket Information:
Non Members (incl 2 drinks):

$28.00

Non Members (incl 2 drinks):

$35.00
Forget about popcorn. You'll be too busy screaming once you step inside Jiak Kim Murder Movie Village for the scariest cinematic experience you've ever experienced as the most horrifying pictures come to life this Halloween at Zouk.
Whether you've a deadly weakness for Asian, classic of Sci-Fi horror, there's gong to be something wicked to whet your desires as you wet your whistles.
If classics like The Ring, Alien and The Exorcist gave you nightmares, The Silver Scream is going to make you wet your Halloween costume many times over as you find out why on this night, Elm Street seems like Kindergarten compared to Jiak Kim Street.
You're never leaving once we've closed the doors. Don't say we didn't warn you...