Sorry, this event's been and gone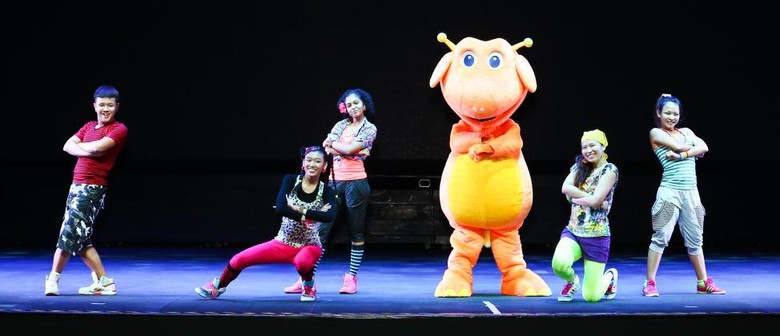 It is time to unleash your imagination as Gloobaloo and his friends bring you on a musical journey into the Enchanted Forest. In a performance filled with original songs and energetic dance choreography, get ready to meet the amazing creatures that live in this mystical place.
There is the friendly and playful bird called Wikki Zikki that has feathers as colourful as the rainbow. Watch the graceful mushroom fairies prance and dance. Gloobaloo meets Chirpy and Grumpy, the wacky twins who join in the fun. You will even get to see the ageless unicorn who is the guardian of balance in the forest.
Gloobaloo and all his friends are in search of the Fire dragon that is destroying the plant life in the forest. Come journey with Gloobaloo and see how this exciting story unfolds.