Sorry, this event's been and gone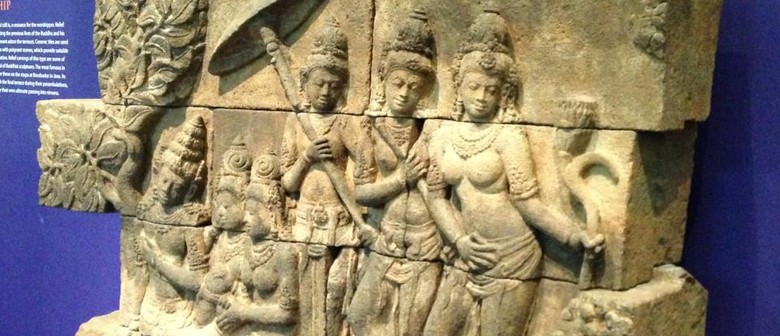 When:
Wed Aug 14 2013, 9:00am–7:00pm
Thu Aug 15 2013, 9:00am–7:00pm
Fri Aug 16 2013, 9:00am–9:00pm
Sat Aug 17 2013, 9:00am–7:00pm
Sun Aug 18 2013, 9:00am–7:00pm
The stupa is the principal and most characteristic monument of Buddhism. This exhibition features 29 works from the ACM's collection, covering a period from the 3rd to the 19th century, as well as a hanging mobile stupa by the internationally renowned Thai artist Jakkai Siributr.
Stupas can take on different forms; they can be domed, cylindrical, or pyramidal. The domed shape originates in simple burial mounds. Its original purpose was to enclose relics associated with the Buddha or Buddhism.
The meaning of the stupa is tied to the vertical and horizontal axes, which cross at the central space where the relics are kept. The rounded shape signifies the earth, and the axes are associated with concepts of birth, life, and rebirth.
Over time, the stupa became a complex symbol of the Buddhist cosmos. The pagodas of China and Japan are also an extension of these ideas.