Sorry, this event's been and gone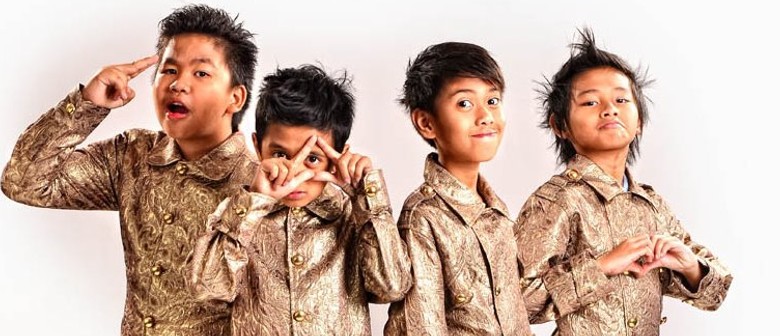 Language - Indonesian
Indonesia's latest phenomenal boy group Coboy Junior is coming to Singapore for its maiden concert. Titled 'CJR Generation 2013', the 1.5 hours concert is also the first in the group's tour to 30 cities across Indonesia for the year.
The 4-member boy group formed barely 2 years ago is currently taking the region by storm as the No. 1 young teens group overtaking even the Korean craze that once ruled the heart of youngsters. Their brand of music, vocal power, dance moves and acting skills quickly earned a huge following in other countries to as far as USA. Some of their best hits include 'Terhebat', 'Kenapa Mengapa' and 'Bidadari'.
Coboy Junior made more headlines recently when they won an award at the RCTI Dahsyat Awards 2013.