Sorry, this event's been and gone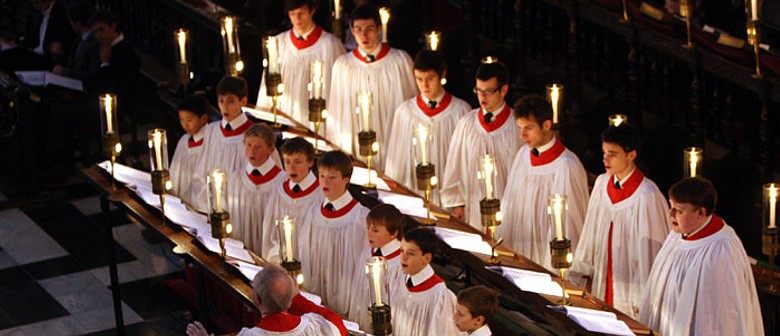 The Choir of King's College, Cambridge, returns to Esplanade once again to enthrall and leave you breathless with its soaring, seraphic vocals and impeccable performance. Presenting an evening of stirring exaltations through sacred hymns, this concert brings the Choir together with some of Singapore's finest musicians - Anna Koor (soprano), Chan Yoong Han (violin), Cindy Lee (violin), Lillian Wang (violin), Michael Loh (violin), Margit Saur (violin) Tan Wee Hsin (viola), Ng Pei-Sian (cello/continuo), Yang Zheng Yi (double bass), Elaine Yeo (oboe), Jun Ikebe (trumpet) and Shane Thio (harpsichord) - to perform a repertoire of outstanding choral compositions by Mozart, Schubert, Haydn and Vivaldi, led by Director of Music Stephen Cleobury.
Undoubtedbly one of the leading choral groups in the world, The Choir of King's College, Cambridge, is also one of the best known representatives of the great British choral tradition. Established in the 15th century by English monarch King Henry VII, the Choir - comprising 16 choristers between the ages of nine and 13, 14 choral scholars and two organists - regards its daily chapel service as its reason for being. Its worldwide repute and fame has brought it around the world to the USA, Canada, China, Australia, South Africa, Hong Kong, Taiwan, Japan, Macau and across Europe. Every Christmas, it performs in A Festival of Nine Lessons and Carols - a televised service that has been broadcast by the BBC since 1928 - watched by millions of people worldwide.
The Choir is also famous for its recordings and has a back-catalogue of more than 100 albums released under long-standing relationships with EMI and Decca. Last October, the King's College launched its own label with Nine Lessons & Carols, a two-disc recording of the famous Christmas Eve service. Other releases include a two-disc exploration of Mozart's Requiem (released this April) as well as a Britten album scheduled to coincide with the 100th anniversary of the composer's birth, to be released later this year.