Sorry, this event's been and gone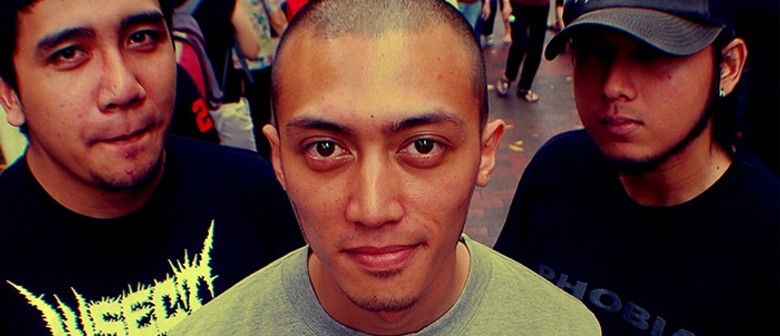 When:
Sat Jun 29 2013, 9:30pm–10:15pm
Wormrot are a prolific grindcore band in Singapore, considered to be amongst the most intense and original in the local scene. Their first full-length album, Abuse was released in 2009 to much acclaim. The band further wowed audiences with 2011's Dirge, which built on the strengths of Abuse whilst revealing a penchant for powerviolence-esque turns and tempo changes.
Their music, a contortion of the most cruelly crooked of grindcore butchery, is laden with frenetic vocal patterns screaming anti-social anxieties in inhuman timbres. One of the album's tracks, Erased Existence, garnered extremely favourable reviews publications such as Metal Hammer and Kerrang!. Dirge was accompanied by extensive touring of the US, Europe and Malaysia, appearances at Scion Rock Fest, SXSW and Bloodshed Festival, as well as a five-track EP aptly titled Noise released by Scion A/V.