Sorry, this event's been and gone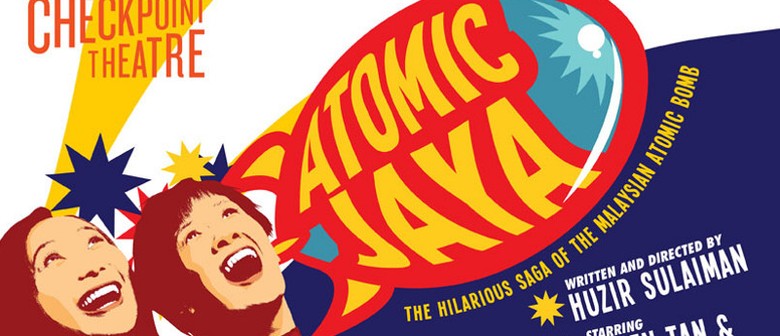 When:
Thu Oct 24 2013, 8:00pm
Fri Oct 25 2013, 8:00pm
Sat Oct 26 2013, 3:00pm
Sat Oct 26 2013, 8:00pm
Sun Oct 27 2013, 3:00pm
Sun Oct 27 2013, 8:00pm
Tue Oct 29 2013, 8:00pm
Wed Oct 30 2013, 8:00pm
Thu Oct 31 2013, 8:00pm
Fri Nov 1 2013, 8:00pm
Checkpoint Theatre proudly and delightedly presents a brand new production of the much-loved and explosively funny Atomic Jaya.
What happens when Malaysia decides to build an atomic bomb?
The physicist, Dr Mary Yuen, is surreptitiously recruited for a top secret national project to build the region's first atomic bomb. As she gets drawn deeper and deeper into the ambitious scheme, she meets a madcap assortment of characters: from uranium smugglers to cabinet ministers, a canteen lady who makes very special teh tarik to a certain army general with a Napoleonic fixation. The plot twists, turns and thickens, and Dr Yuen finds herself swept from one hilarious situation to another, while she grapples with a growing moral dilemma.
Written and directed by award-winning playwright Huzir Sulaiman, Checkpoint Theatre's production of Atomic Jaya promises to be a hilarious theatrical experience with Karen Tan and Claire Wong taking on all 16 roles.
Deliciously cheeky and laugh-a-minute funny, Atomic Jaya is utterly enjoyable.