Sorry, this event's been and gone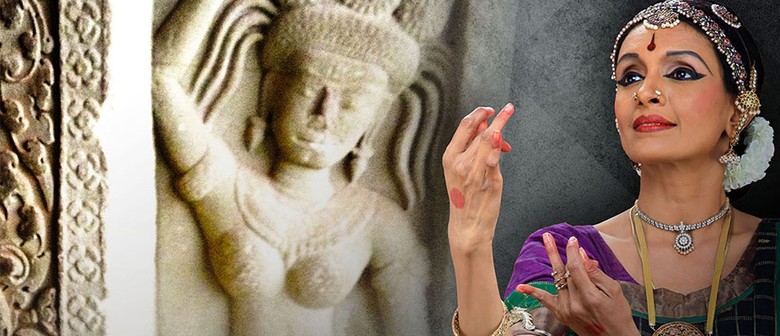 When:
Fri Nov 15 2013, 8:00pm
Sat Nov 16 2013, 8:00pm
In a tale long lost to a forgotten past, two women's lives intertwine, bound by devotion, redemption, and fate. As their story resurfaces through dance, a grand and noble vision to build one of the most magnificent Hindu temples in the world is revealed.
Angkor: An Untold Story follows the Khmer queen Suryavana who seeks to quench her king's thirst for war. Convinced that the arts have the power to keep her absent king by her side, she sends her royal advisor to the distant Chola Empire to find learned artisans to spread their knowledge. The beautiful artisan Vyjayanti returns with him, brimming with passion and devotion to Lord Vishnu. As the two women meet, they are led down a path of conflict between mortal and divine love, and redemption.
In this enthralling dance theatre premiere, internationally acclaimed bharatanatyam soloist Priyadarsini Govind appears in her first collaborative performance with a dance company, starring as the enchanting Vyjayanti. Performing alongside her is a regional ensemble of dancers and musicians